Sport Administration Curriculum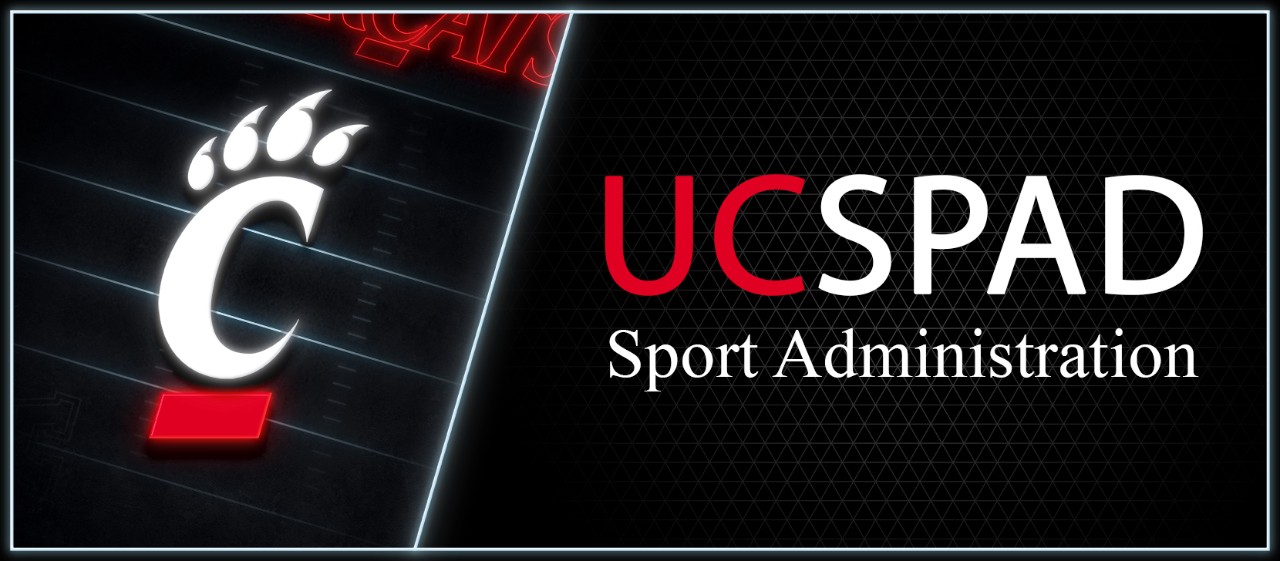 This course introduces the student to the diverse field of sport administration. Lessons about leadership, practice, and the social and cultural significance of sport throughout the different segments of the industry are grounded in a historical perspective that gives students an appreciation for sport administration and careers in the field.
This initial professional experience course introduces students to the sports workplace. Students will be exposed to issues of workplace conduct, professional communication, and career development while discovering the vast opportunities for a career in sport.
This course will have students analyze the connection between the current functioning of sport organizations and sport systems, and their origins. By studying the founding of specific sport organizations, and studying the evolution and maturation of sports like football and basketball, students will be better situated to assess the ethical, social, and practical consequences of policy development in the sport industry.
This course provides students with an overview of the basic principles of economics and the application of basic economic tools to the sport industry.  In this course students will explore economic questions, assess and apply various economic measurement tools in professional and inter-collegiate sports, analyze social responsibility, as well as distinguish public and private sector sources of revenue that impact the design and operation of sport venues.
This course has students learn about and confront ethical dilemmas in sport within a societal and cultural context. Students will learn and apply ethical theories to various situations while developing and assessing their own ethical standards and values.
The course provides students with a broad knowledge of the field of sport psychology. This course examines the cognitive (mental), physiological (biological) and environmental influences that affect human behavior related to sports.
This course examines an encompassing perspective of diversity, equity, and inclusion within North American and international sport organizations. Specifically, the course provides students with an analysis and understanding of the various ways people within sport organizations can differ and how to manage them. The course addresses issues of non-dominant, historically under-represented elements of U.S. society, with an emphasis placed on racial and gender issues.
This course provides an inside look at the world of big-time college sports and the people, policies and programs which, for better or worse, are shaping the future. The course examines best practices in big-time college sports, political issues, inter-relationships with other issues and entities in higher education, values underlying sports, and monetary issues in big-time sports. The course is open to majors and non-majors and aims to foster understanding and critical analysis of issues in big-time collegiate athletics in today's environment.
This second professional experience course engages students with additional career development opportunities. Students will learn about and engage in networking, career planning, and professional communication. A 45-hour field experience component will allow students to hone these skills in a real-world setting, as well as observe different leadership strategies and identify future potential career paths.
This course provides the foundational concepts of management applied to a variety of sport settings. Students will learn about the various types of labor in sport, and become acquainted with best practices and applied theory on leadership, group dynamics, and power relating to these special populations.
This course introduces students to the strategic sport marketing process and explores the unique aspects of marketing sport. An emphasis will be placed on applying marketing mix principles in a sport setting, and understanding how data and research can help guide marketing decisions. Students will explore two facets of sport marketing: marketing of sport and marketing through sport.
This course provides the foundation for a comprehensive understanding of the impact of finance on sport management. Course content also includes financial planning and management, budgeting, the fundraising cycle, and exploring the use of different development strategies and techniques applied across the sport industry.
This final professional experience course prepares students for their capstone experience and subsequent career. Students will integrate prior knowledge about networking, job search strategies in order to develop a more cohesive strategy for their internship. A 45-hour field experience component will allow students to continue developing their networking and communication skills with industry practitioners.
This course provides an overview of planning, development, and operation of sport facilities and sport events. The course includes methods for measurement of facility and event performance.
This course focuses on the importance of communication and strategies to develop and maintain positive relations. Students will learn tools available to effectively communicate with relevant stakeholders of the sport organization with an emphasis on media relations.
This course emphasizes the unique nature of sales in sport. An emphasis is placed on persuasive communication, and the basic principles of the sales and negotiation process including setting and meeting objectives, prospecting, discovering needs, and addressing objections.
This course provides an introduction to sport law and legal concepts. Topics include torts, contracts and other legal concepts as they apply to various functional areas in sport such as management and marketing. An emphasis is played on how laws and court cases affect practice in the sport industry, as well as their ethical and social ramifications.
This course is designed for senior sport administration students. Students will confront and respond to current issues, problems, and trends in sport from several perspectives, including social/cultural, ethical, management, marketing, financial, public relations, and legal/governance. Students are expected to respectfully discuss and collaborate with classmates on strategies for addressing current issues and trends in the sport industry.
The sport administration capstone internship is centered on a 400-hour professional field experience where students evaluate, integrate, and apply knowledge gained from content courses in sport administration. The field experience is supported by ancillary materials that have students reflect on and evaluate their competency on critical thinking, communication, leadership, ethical and social issues, and professional preparedness.