CECH is home to nationally recognized faculty who have knowledge and expertise in various academic disciplines. With a student to faculty ratio of 18 to 1, our faculty provide students with the highest level of support - academically and professionally.

Search by Academic School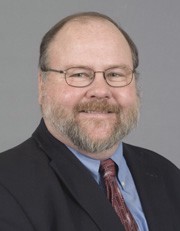 Lawrence Johnson
Dean, Professor, and Executive Director of the Arlitt Child and Family Research and Education Center, CECH Educ Criminal Justice & Human Srvcs
Teachers College
513-556-2321
Lawrence J. Johnson received his PhD from the University of Illinois Urbana-Champaign. He specializes in behavioral problems and statistical analysis. Dr. Johnson has published extensively. Additionally, he served as the Principal Investigator or primary author of 200 grant proposals that have had an impact at the local state, and national levels. Dr. Johnson has been recognized by the International Council for Exceptional Children Division of Teacher Education for his contributions as president of the organization. He strives to enhance the excellence of teaching at the College of Education, Criminal Justice, and Human Services.