Preparing students to be leaders in the sport industry through experience-based learning, best-practice approaches and industry collaborations
The sport administration program at the University of Cincinnati is built for students aspiring for a career in the sport industry. The university is situated in a thriving sports metropolis, just minutes from downtown Cincinnati, creating an ideal opportunity for students to gain invaluable sport industry experience. In the classroom, our faculty strive to seamlessly blend theory with real-world application, leveraging local industry partnerships for guest speakers, hands-on class projects, internship and volunteer experiences, and research collaborations.
Our program is differentiated from other programs in the region in a number of ways. First and foremost, our curriculum is on the cutting edge of sport industry trends. We offer courses in sales, development, and analytics, in an effort to provide students with the knowledge and tangible skills to succeed in the business-oriented culture of professional, collegiate, and interscholastic sport. We also recognize success in the sport industry is about more than generating revenue. We are educating the next wave of industry leaders. To that end, we offer courses in diversity, ethics, and leadership to prepare students for careers in a team-oriented, diverse environment.    
This data is provided by BLS, 2021 through Burning Glass.
Statement of Diversity, Equity, and Inclusion
The Sport Administration program at the University of Cincinnati is committed to cultivating and fostering an environment of learning that is expressive of a variety of perspectives. We believe providing a diverse and inclusive environment is critical to prepare our students to be leaders in the sport industry through experience-based learning, best-practice approaches, and industry collaborations. 
Guided by our School of Human Services' goal of creating a welcoming, accessible, and equitable environment that supports the success of all members of our community; we seek to engage all community members around our multiple identities: among them; race, ethnicity, age, religion, family composition, gender identities and expression, socioeconomic status, level of ability/disability, nationalities/country of origin/national origin, marital or family status, sexual orientations, or veteran status.
This proclamation not only aligns with UC's Mission, additionally this statement reflects our commitment to providing an inclusive, diverse, and equitable sport administration program.
Our B.S., Minor, and Certificate programs are preparing the next generation of leaders in the sport industry.
Advance your career with a Master's Degree focusing on Interscholastic and Intercollegiate Athletic Administration.
The impact of our program can be felt both in and out of the classroom. Learn more about our progam initiatives within the Sport Administration program.
Sport Administration News
As our program grows and extends its reach, our students and faculty are making headlines within their communities. Learn more about Sport Administration new by reading our news page.
Alumni, current students, and program partners can keep up with the latest happenings in and around the program by reading our program newsletter.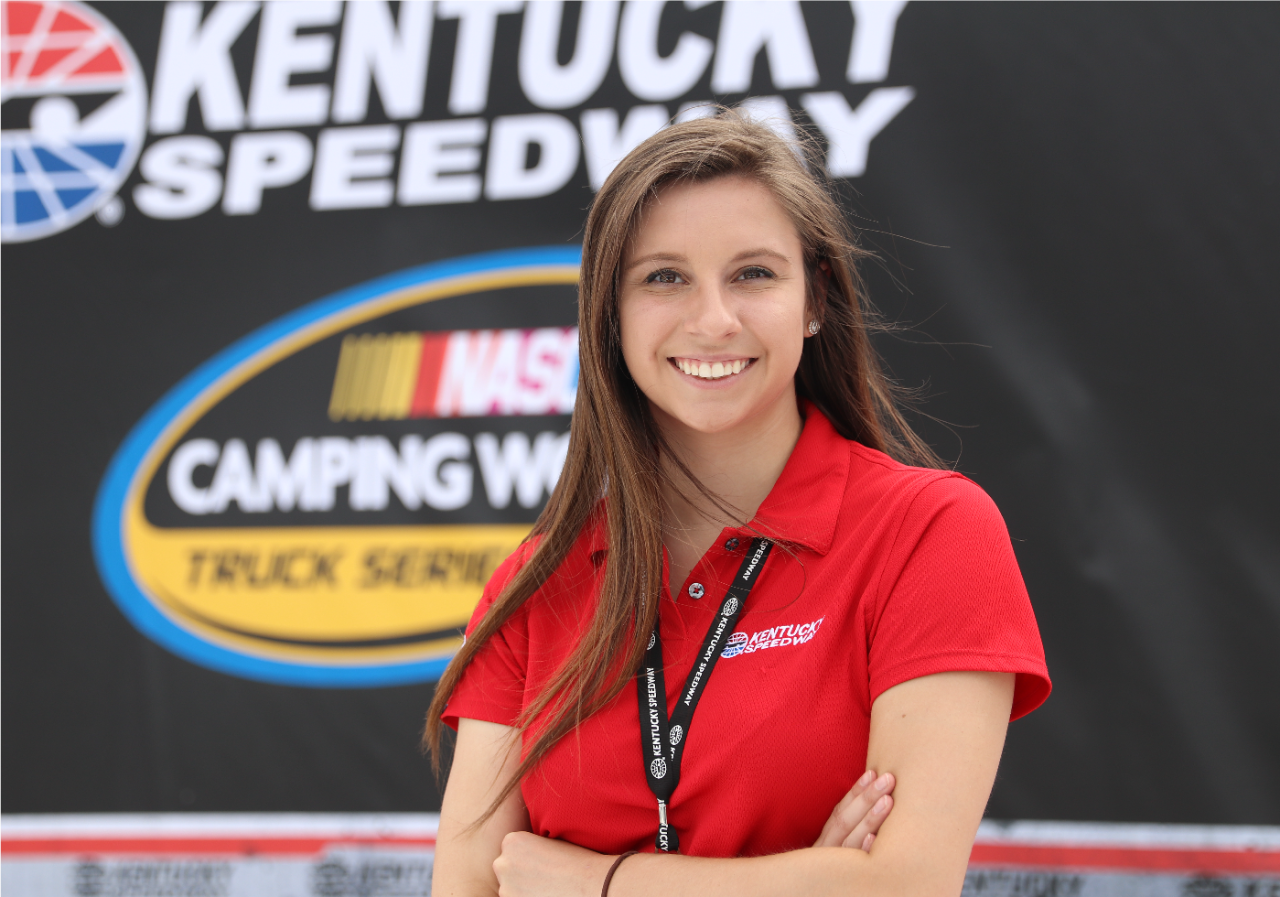 What do you believe is the most beneficial aspect of the UCSPAD program?
"The connections you can make. Cincinnati is a great place with ample opportunity, not only through the University but throughout the city. Students need to take advantage of it. Even if it's being involved in a weekend event. Every addition on your resume helps. This program helps you get involved by presenting you with every opportunity to do so."
-Nisha Jaga, Associate Director Marketing & Branding, University of Cincinnati