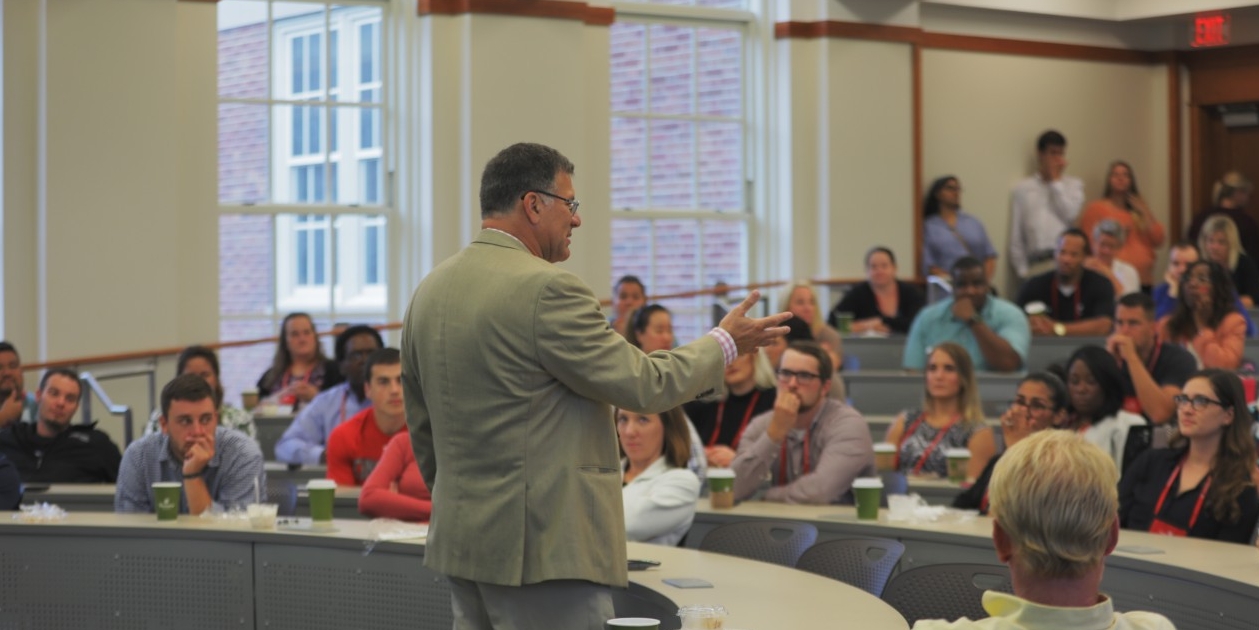 Virtual Training Institute (online)
UCCI proudly introduces the Virtual Training Institute (VTI), a series of ongoing training opportunities comprised of synchronous online courses each that rotate monthly through UC assessment, interventions and CBI curricula. With a pandemic pivot, our team quickly created virtual training programs and began offering web-based events in 2020. Now we can meet you anywhere!
Annual Training Institutes (at UC)
Each year, in May and August, UCCI hosts a week-long Training Institute on campus at the University of Cincinnati. Registrants can choose from a variety of training options, and take advantage of networking opportunities with staff from other agencies across the US. These institutes allow agencies who have previously been trained and implemented UCCI programs to get new hire staff up to speed, while also allowing individuals from smaller agencies a cost-effective way to implement evidence-based practices.
Due to the pandemic, these in person events are currently postponed. Please stay tuned for more information on plans to resume Annual Training Institutes in Summer of 2022!
To receive general updates on either Virtual Training Institutes (VTI) or Annual Training Institutes (ATI) and be the first to hear about open registration training opportunities, please join our mail list!