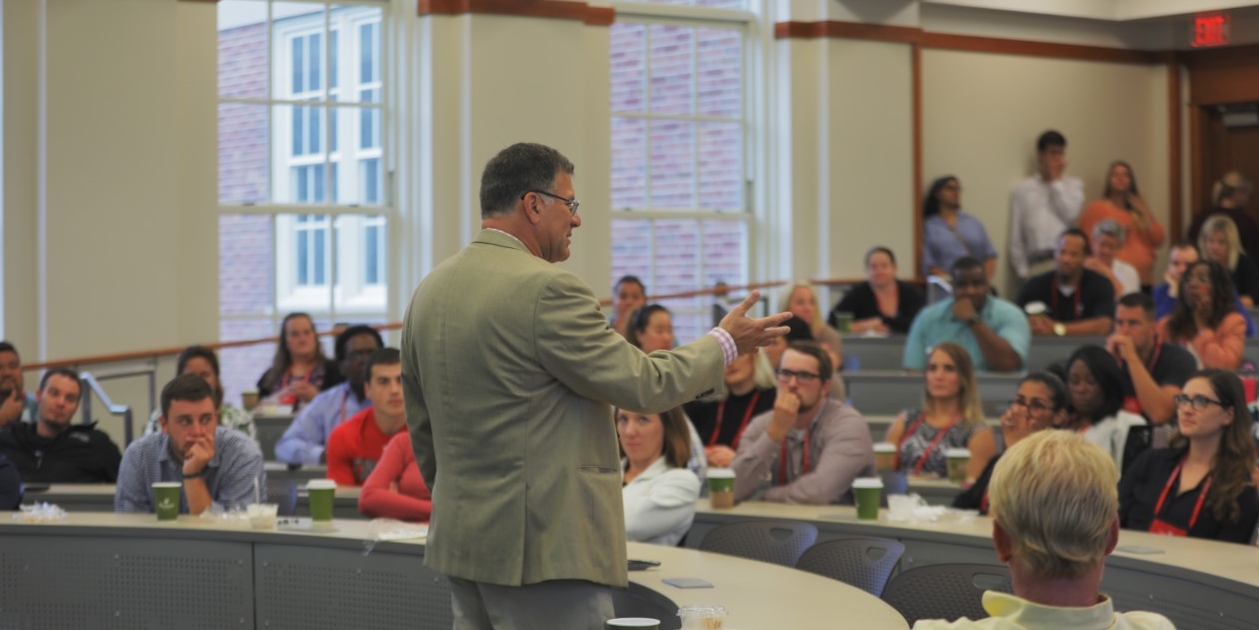 Virtual Training Institute (online)
UCCI's Virtual Training Institute (VTI) is a series of ongoing training opportunities comprised of synchronous online courses each that rotate monthly through UC assessment, interventions and CBI curricula. Costs range from $1,500 - $4,000 per person (pending course selection) and payments will need to be made via credit card within 48 hours of UCCI confirmation. Attendance and participation is required for each day of synchronous virtual training. The 2023 series is listed below and you can read more about each product by clicking on the course title.
September 18, 19, 20, 21, 25, 26, 27, 28
Daily from 12:30 - 4:30pm (EST) / $3,000 person
Registration closes Friday, September 1st.
Annual Training Institutes (at UC)
Each year, UCCI hosts week-long Training Institute(s) on campus at the University of Cincinnati. Registrants can choose from a variety of training options, and take advantage of networking opportunities with staff from other agencies across the US. These institutes allow agencies who have previously been trained and implemented UCCI programs to get new hire staff up to speed, while also allowing individuals from smaller agencies a cost-effective way to implement evidence-based practices. In 2023, UCCI will host two Training Institutes at UC!
Our May training institute was brought 20 corrections professionals to the University of Cincinnati from 13 agencies across the United States. Trainees were trained as facilitators on UC's group curricula (CBI-Substance Use, CBI-Employment Adult, or CBI-Sexual Offending) or trained as trainers on UC's group curricula (CBI-Core Adult or CBI-Substance Use Adult). One person shared, "This was a great training that created a fun and interactive training environment." When asked what participants found most useful about the training, others responded:
"Techniques to provide constructive feedback to staff who are being trained. The presenter was very detailed and knowledgeable."

"Teach-backs and applying the skills in real time."

"The curriculum was taught in a time minded manner."

"Being able to practice with the group and (receive) specific feedback."

"Easy to understand. Trainer gave great tips and feedback."
Mon-Fri / $3,500 person
Pre-requisite: Completed end user training, and demonstrated accomplished use of CCP with actual clients.
Mon-Fri / $3,500 person
Pre-requisite: Certified as assessor through end user training, and completed at least 15 assessments with actual clients.
Mon-Thurs / $2,500 person
Thurs-Fri / $1,500 person
Thurs-Fri / $1,500 person
*Training of Trainer courses – participation does not guarantee certification as a trainer. Attendees must demonstrate appropriate knowledge and skill level to be certified.  
To receive general updates on either Virtual Training Institutes (VTI) or Annual Training Institutes (ATI) and be the first to hear about open registration training opportunities, please join our mail list!