Dr. Kuchle is a researcher at the American Institutes for Research (AIR), is currently working with the National Center on Intensive Intervention (NCII) and the Collaboration for Effective Educator Development, Accountability, and Reform (CEEDAR) center. For NCII, Dr. Kuchle serves as a technical assistance liaison for Missouri and Minnesota, works on technical assistance product development, and is a key member of the evaluation team. She supports both formative and summative evaluation activities, including protocol development, data collection planning, data review, and reporting. She also serves as the summative evaluation liaison for the intensive technical assistance sites in Missouri and Minnesota. For the CEEDAR center, she is the AIR formative evaluation task leader. In this role, she was a key developer of the center's evaluation plan and takes the lead in preparing formative evaluation protocols and plans. She helps coordinate formative plans with technical assistance and the summative evaluation. She also contributes to technical assistance product development and will soon begin work as the intensive technical assistance state facilitator for New Hampshire. Dr. Kuchle holds B.A.s in Spanish and psychology from the University of Kentucky and earned her M.Ed. and Ph.D. in school psychology from the University of Cincinnati. Her training emphasized applied behavior analysis, response to intervention (RTI), data-based team problem solving, and systems change and reform. For her dissertation and internship, she focused on culturally responsive practices and services for English language learners. Prior to joining AIR, Dr. Kuchle worked as a school psychologist in Ohio public schools.  
Since our work is project-based, descriptions such as the above are often shifting.  For example, there's a good chance (no contract yet) that next year I'll be a project director for an evaluation of a state pilot program (this would be my first time as a director--I would have ample support from senior advisors and a quantitative analyst).  One advantage of this job is the potential for varied work.  I feel my time at UC prepared me for this position through a general background in special education, DBDM, MTSS, problem solving, ABA, etc.  More broadly, since few people are specifically trained for the kind of TA work done by NCII and CEEDAR, it has been crucial to be able to collaborate, learn new skills quickly, and approach tasks analytically.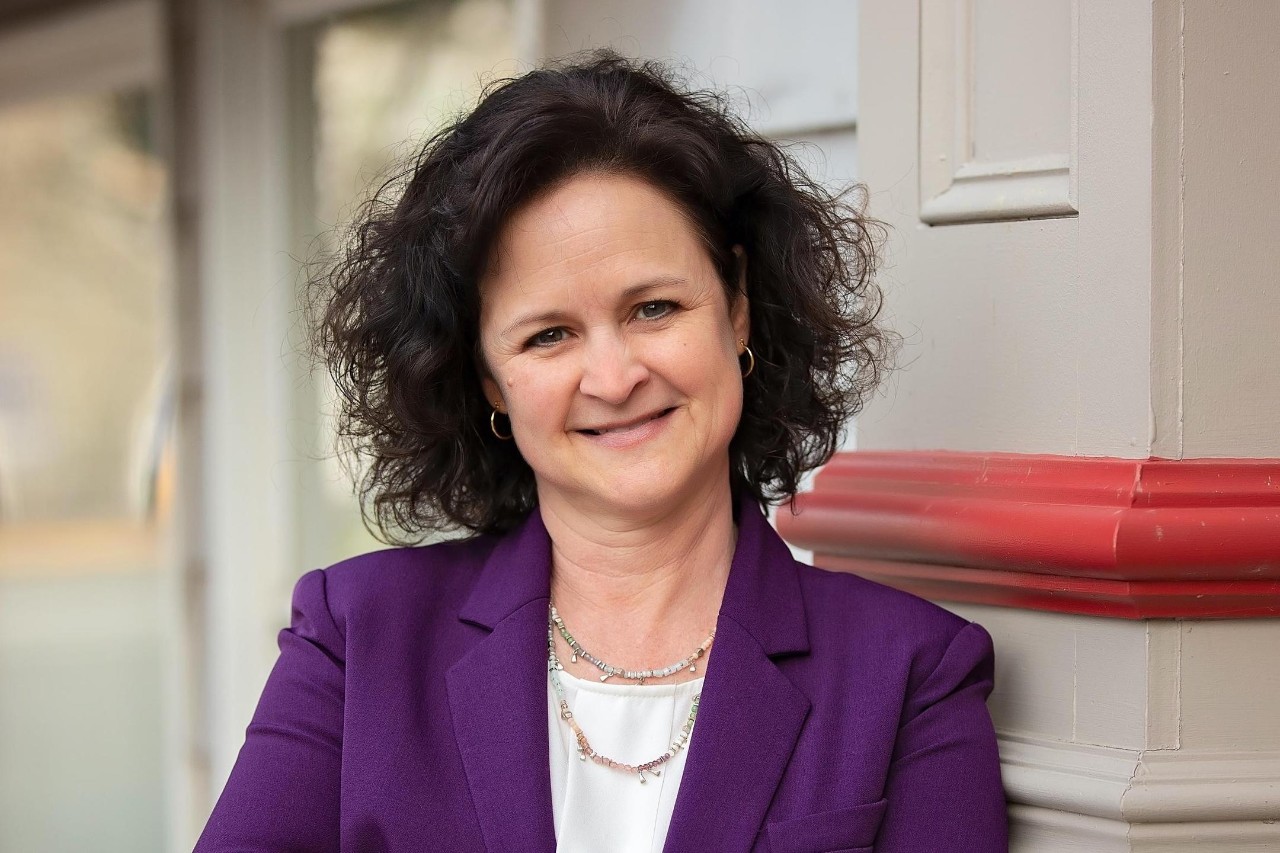 I am currently working as a Special Education Supervisor in the West Clermont Local School District.  I am assigned specifically to a high school, middle school and preschool.  In the high/middle school setting I am responsible for ensuring compliance with all special education students.  I work with the special education staff, including school psychologists, general education staff and administrators to build capacity for response to intervention, as well as consulting with them regarding core instruction and research based interventions.  I provide them with programming options to allow them to meet the needs of all students while having them in the general education setting to the best of their ability.  In the preschool setting I supervise a staff of 9 teachers, current projects include making our preschools compliant with the Step Up to Quality (Ohio's quality rating and improvement system for preschools) implemented by the Ohio Departments of Education and Job and Family Services.  In addition, I collaborate with other supervisors and the Director of Special Education to develop and implement professional development for the district.  The UC School Psychology graduate program has given me solid foundational skills in consulting, collaboration, and analyzing and interpreting data.  The rigor and expectations I experienced as a student have carried over into my current role, and I convey those same ideals to those I supervise.  I use the problem-solving process daily, and not just with individual students but also for systemic concerns so that I am able to impact thousands of students' education for the better.

My name is Ashley Shier and I'm a 2014 graduate of the doctoral program. Currently I am a post-doctoral fellow at Nationwide Children's Hospital's Center for Autism Spectrum Disorders.  As part of my position at Nationwide, I train parents, aides, and staff members in the principles of behavior analysis as it applies to behavior reduction and skill acquisition. I work with early intervention and school aged ABA teams, schools, parents, and community members.  In addition, I get the opportunity to supervise and contribute to system-wide change. My time at UC provided me the solid behavioral foundation and strong scientific perspective that helped me excel in my current career path. 

My current role as a special education supervisor in charge of school psychologists, occupational therapists, physical therapists, intervention specialists, and paraprofessionals is both challenging and rewarding.  I get to work with great people in many locations throughout Clermont County.  The University of Cincinnati School Psychology Program prepared me for this role by emphasizing major themes of practice, such as leadership, problem-solving, scientist practitioner, and child/family advocacy.  These themes are infused in the daily work I do as a supervisor.

Seena M. Skelton, Ph.D., is the Director of the Great Lakes Equity Center at Indiana University Purdue University Indianapolis (IUPUI), one of ten regional Equity Assistance Centers (EACs) funded by the U.S. Department of Education to provide technical assistance, resources, and professional learning opportunities related to equity, civil rights, and systemic school reform throughout the center's six-state region of Illinois, Indiana, Michigan, Minnesota, Ohio, and Wisconsin. Seena is also co-founder/director of Empowering Education Consultation and Systems Support Services, LLC.   Seena has more than 15 years of experience working with educators, leaders of organizations, community members and families. She received her Doctorate and Master of Education in School Psychology degrees from the University of Cincinnati and Bachelor of Science degree in Psychology from Central Michigan University.   In her various roles, Seena has provided leadership at the local, regional and state levels in systems change and school improvement. She has worked as a school psychologist in K-12 public school systems as well as in early childhood education settings, where she developed and implemented two family education and support programs.
Having been an educational consultant in Ohio's network of Special Educational Regional Resource Centers, Seena worked with educators and parents within a collaborative problem-solving framework to provide training and technical assistance regarding best practices for supporting students with school-related difficulties and disabilities.  As one of three lead consultants for the Ohio State Department of Education she facilitated implementation of multiple statewide school improvement initiatives. Seena has been the co-director of professional learning and technical assistance at the Equity Alliance at Arizona State University and assistant director of technical assistance for the Great Lakes Equity Center. Seena has taught courses at Northern Kentucky University and the University of Cincinnati where she instructed pre-service teachers in inclusive educational practices, multicultural education, and issues related to culture and mental health. She has also instructed graduate-level students in educational psychology at the College of Mount Saint Joseph, and in special education at Indiana University Purdue University in Indianapolis, Indiana.
Dr. Skelton has co-authored two book chapters and has presented at numerous local, state, national, and international conferences on various topics including addressing challenging behaviors in young children, inclusive education, culturally responsive practices, Response-to-Intervention, culturally responsive Positive Behavior Supports, bullying and harassment in schools and equity in education.
Karen currently serves as a Supervisor/Consultant with the Hamilton County Educational Service Center where she provides supervision for school counselors and school psychologists serving public and parochial schools.  She partners with Region 13 State Support Team colleagues to provide professional development and technical assistance to school/district leadership teams for systematic and systemic implementation of Positive Behavioral Interventions & Supports.  Before taking the supervision duties in 2011, Karen was a Region 13 State Support team consultant assisting school district leadership teams in implementing the Ohio Improvement Process. Karen has served as a school psychologist in public and non-public schools for 21 years, and has served as a regional consultant in the Southwest Ohio Special Education Regional Resource Center. She has served as President of the Southwestern Ohio School Psychologists Association, and currently is Co-Chair of the OSPA Membership Committee.  In 1996, she received an OSPA Best Practices Award for her collaboration with high-school team colleagues to develop, implement and evaluate Alcohol, Tobacco and Other Drug prevention and intervention programming.  Karen received her B.S. in Elementary and Special Education (Learning Disabilities and Behavior Disorders) from Miami University, and taught for three years before beginning at UC to complete her M.Ed. and Ph.D. in School Psychology. 

Dr. Stephanie Stollar is a 1994 graduate of the School Psychology doctoral program.  She is a research scientist and professional development specialist with Dynamic Measurement Group, the company formed by the authors of DIBELS.  Her role includes coordinating research studies on DIBELS and related assessments.  She develops and delivers professional development to teachers around the country.  Stephanie believes that her degree from the UC School Psychology Program prepared her for this unique role that combines research and consultative support to teachers.  In particular, the systems perspective and problem solving approach learned through the program are a constant influence on her daily work.

As a school psychologist for Sandy Hook Elementary School, I am extremely grateful for the unique experiences that UC's school psychology program offered me. My roles and responsibilities working with this community vary greatly from day to day, and I firmly believe the rigorous and distinctive program at UC prepared me for the challenges I manage daily. Like in traditional school psychologist roles, I conduct psychoeducational evaluations and facilitate the school's special education meetings. I also design behavior intervention plans and monitor the school's intervention process. However, due to the impact of the tragedy, I find that I work more closely with a larger number of parents and therapists than I have ever before in my previous roles as a school psychologist. I'm also conducting a greater number of class-wide social-emotional lessons and facilitate a greater number of small group sessions.
UC's unique behavioral training helps me take a different perspective on student needs. I often have educators compliment my knowledge of analyzing behaviors and creating intervention plans. UC's program also goes above and beyond in training its students to implement school-wide Response-to-Intervention practices. From my first year in the program through my internship year, I had hands-on opportunities to practice these skills.
UC's program exposes its students to a variety of opportunities that enable them to grow both professionally and personally. The city of Cincinnati itself also offers vast opportunities for UC's students. Upon graduation, I was prepared to work in a variety of settings due to the urban, suburban, and rural field training sites around the city. Students also have the chance to become involved with a multitude of programs within Cincinnati. Volunteering at one of these organizations (a grief support group for children), as a graduate student and first-year psychologist further enhanced my professional competencies and helps me when working with the students, staff, parents, and community of Sandy Hook.
As soon as I visited UC's school psychology program as a prospective student, I knew it was the program for me. I am extremely proud to call myself a UC alumna.