Greater Cincinnati STEM Collaborative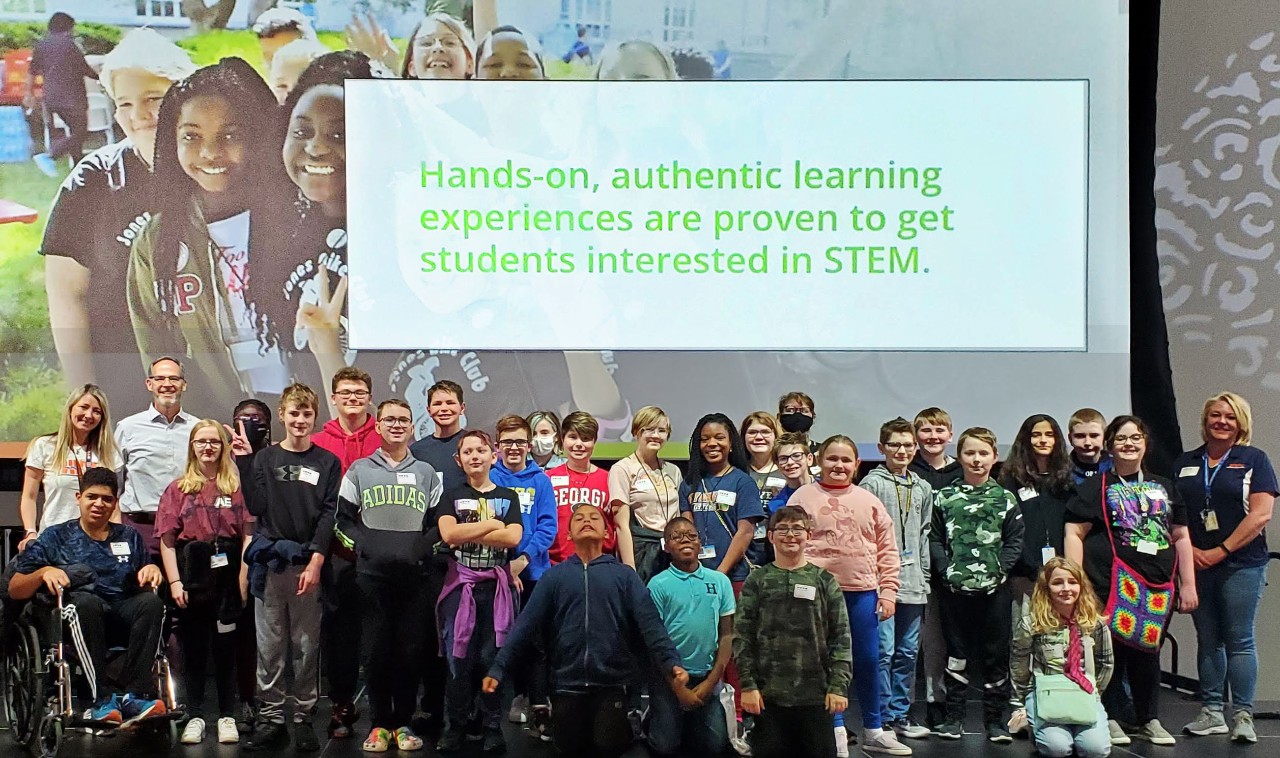 The Greater Cincinnati STEM Collaborative (GCSC) is the region's K-12, STEM (Science, Technology, Engineering, and Math) focused organization that connects partners across education, business, and community sectors on behalf of students and families in the region. GCSC was launched in July 2011 by P&G and StrivePartnership to stimulate and facilitate STEM education and workforce development partnerships. In 2013 and 2014 GCSC launched two signature afterschool programs, 3d Printers Club and STEM Bicycle Club, to provide students with hands-on, STEM experiences that build student skills and spark their interest in further STEM learning and careers. GCSC puts a spotlight on STEM focused efforts in the tri-state area by maintaining membership in statewide and national learning networks such as: Ohio STEM Learning Network (Southwest Hub), STEM Ecosystems, Makers + Mentors Network, MakerUSA.
 In 2015, the University of Cincinnati became GCSC's fiscal agent, providing in-kind support and significantly expanding GCSC's operational capacity thanks to a longstanding partnership with the Office of Education, Innovation, and Community Partnership (EICP) in the College of Education, Criminal Justice, Human Services, and Information Technology (CECH). In 2021, ten years after its inception, GCSC joined the UC Center for Youth Futures and officially became a part of UC, making the Director and Program Manager full-time, UC employees.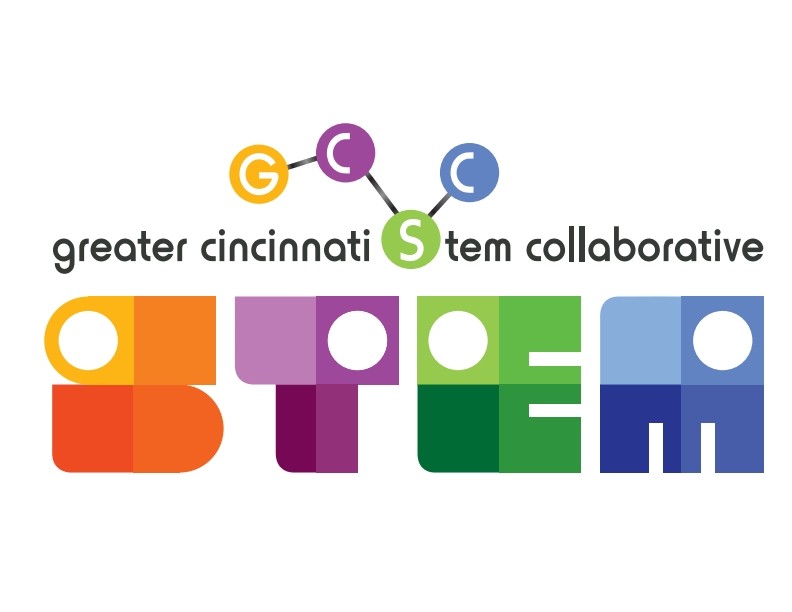 GCSC's mission is to prepare students for their futures through connected, robust STEM learning pathways to make informed educational and career decisions. GCSC works toward this mission through student facing programming and as a backbone organization bringing together partners for the good of students, their futures, and our local community. GCSC focuses its time and financial resources on serving students under-represented in STEM.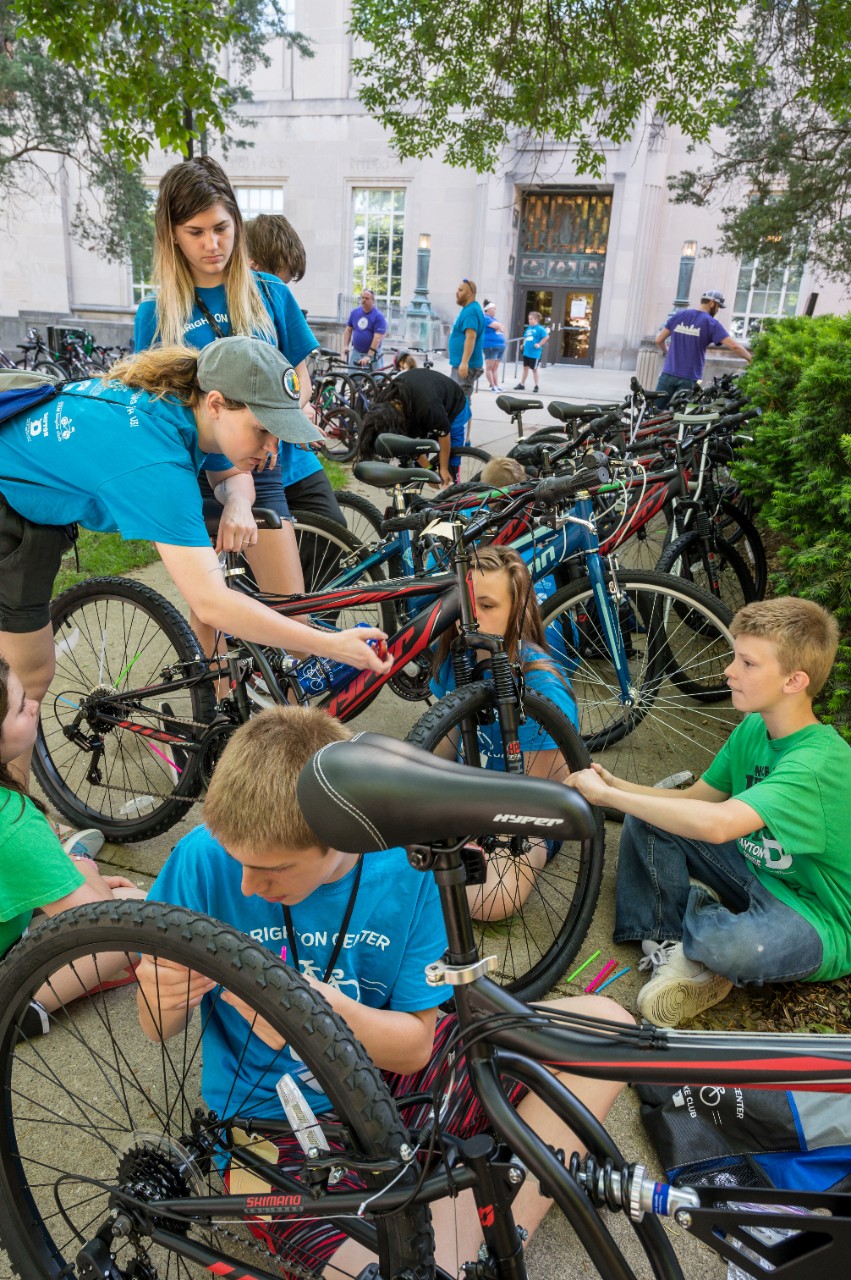 Further action is required to make this image accessible
One of the below criteria must be satisfied:
Add image alt tag

OR

Mark image as decorative
The image will not display on the live site until the issue above is resolved.
Afterschool Clubs: GCSC's afterschool clubs run in the spring semester of the school year for 10 weeks focused on providing students authentic learning experiences around STEM.
3d Printers Club: In 3d Printers Club, students design and produce solutions to real problems using 3D printers and by immersing themselves in the engineering and design process. 
STEM Bicycle Club: In STEM Bicycle Club, students make micro-adjustments to, and reverse engineer, a new bicycle and they continue to explore each specific bicycle system.
These programs culminate in the 3d Printers Showcase and STEM Bicycle Club Celebration which focus on celebrating student learning and success while tying principles learned in the club to STEM careers and opportunities. These clubs are led by educators or community members with the help of STEM mentors. Each year, GCSC hosts a professional development for club leaders where they meet and connect with other leaders in the cohort and receive a multitude of resources for their clubs.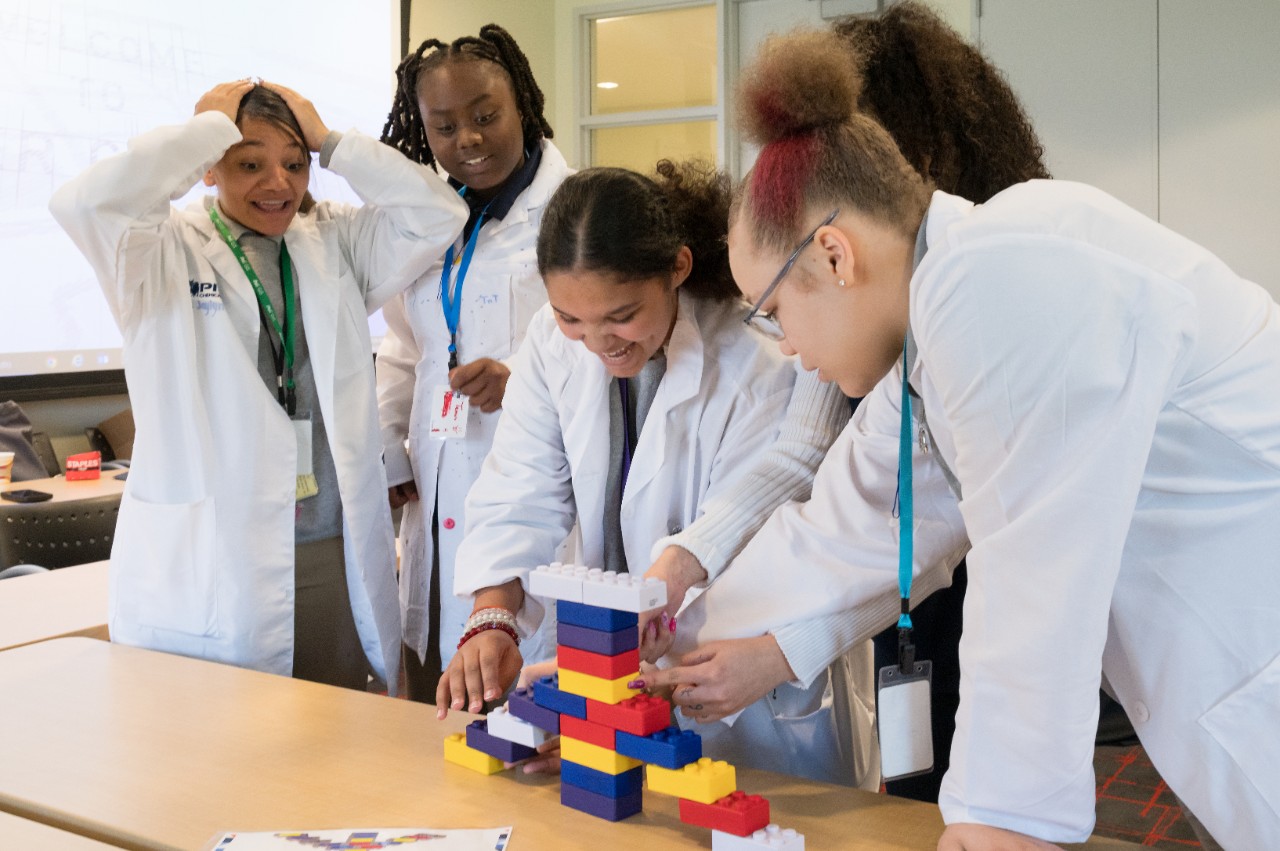 Girls in STEM Day Cincinnati - With the support of Procter & Gamble (P&G), University of Cincinnati, and other funders and partners, GCSC hosts Girls in STEM Day Cincinnati annually in early May. The event brings over 300 middle-school girls to the University of Cincinnati's campus and immerses them in a fun-filled day of STEM learning. The girls spend the morning listening to and engaging with inspirational role models from STEM backgrounds before participating in 3 hands-on STEM focused workshops. In the afternoon they join STEM professionals for a networking lunch designed to debunk myths about women in STEM.
Demonstration Projects - Over the years, GCSC has hosted or implemented other projects that promote STEM learning in new and exciting ways. The demonstration projects allow GCSC to connect with community partners, schools, business partners and more to learn how best to support educators and students in their STEM learning journeys. Currently GCSC works closely with the Mt. Healthy City School District in the Connected STEM Learning Pathways project to support the district with wrap around support in STEM. This project includes professional development and instructional coaching for educators, at-school and out of school learning opportunities for students provided by community partners like Cincinnati Museum Center and WAVE Foundation, and participation in afterschool STEM programming. Past demonstration projects have included Summer of STEM, STEM Gardeners, and "Game0n!", a math enrichment program.  
Community Convenings - As greater Cincinnati's centralized STEM organization, GCSC brings partners together quarterly for the enrichment of the ecosystem and to better serve the students and families in the community. Through these STEM Community Convenings, GCSC provides a space for its partners to engage in meaningful presentations, conversations, and connections around STEM work happening in our community. Each of these convenings focuses on a central theme and how it relates to the STEM continuum being created for our students. Past convenings have focused on the tri-state Makerspace community and resources they provide, local STEM opportunities, workforce development partnerships, and providing resources to families and educators during the COVID-19 pandemic.
Collaborators: Ohio STEM Learning Network (OSLN), 1819 Innovation Hub, NKU CINSAM, Ohio Academy of Science, MakerUSA, Believe in Ohio, Advanced Manufacturing Industry Partnership, Makers and Mentors Network, Center for Public Engagement with Science, etc.
investors: Ohio Department of Education, P&G, Duke Energy foundation, Martha Holden Jennings Foundation, Haile Foundation, R.C.Durr Foundation, Dater Foundation, Jergens Foundation, GE Aerospace Community Service Funds, as well as individual donors.
The impact of various GCSC programs have been captured in impact briefs:
GCSC is continually looking for partners who are invested in furthering students' STEM experiences and educational goals. The best way to get involved depends on the partner. Common forms of involvement with GCSC include:
Community Website:
Contact Info:
Sean T Kelley
Program Director, CECH Innovations & Community Partnership
Teachers College
Emilee Kelly Armbruster
Program Manager, CECH Innovations & Community Partnership
Teachers College
Address:

                           Greater Cincinnati STEM Collaborative
                           Youth Futures Center (ML 0392)
                           CECH, University of Cincinnati
                           2220 Victory Parkway, 4th Floor Admin Building
                           Cincinnati, OH  45221-0392 
Social Media: