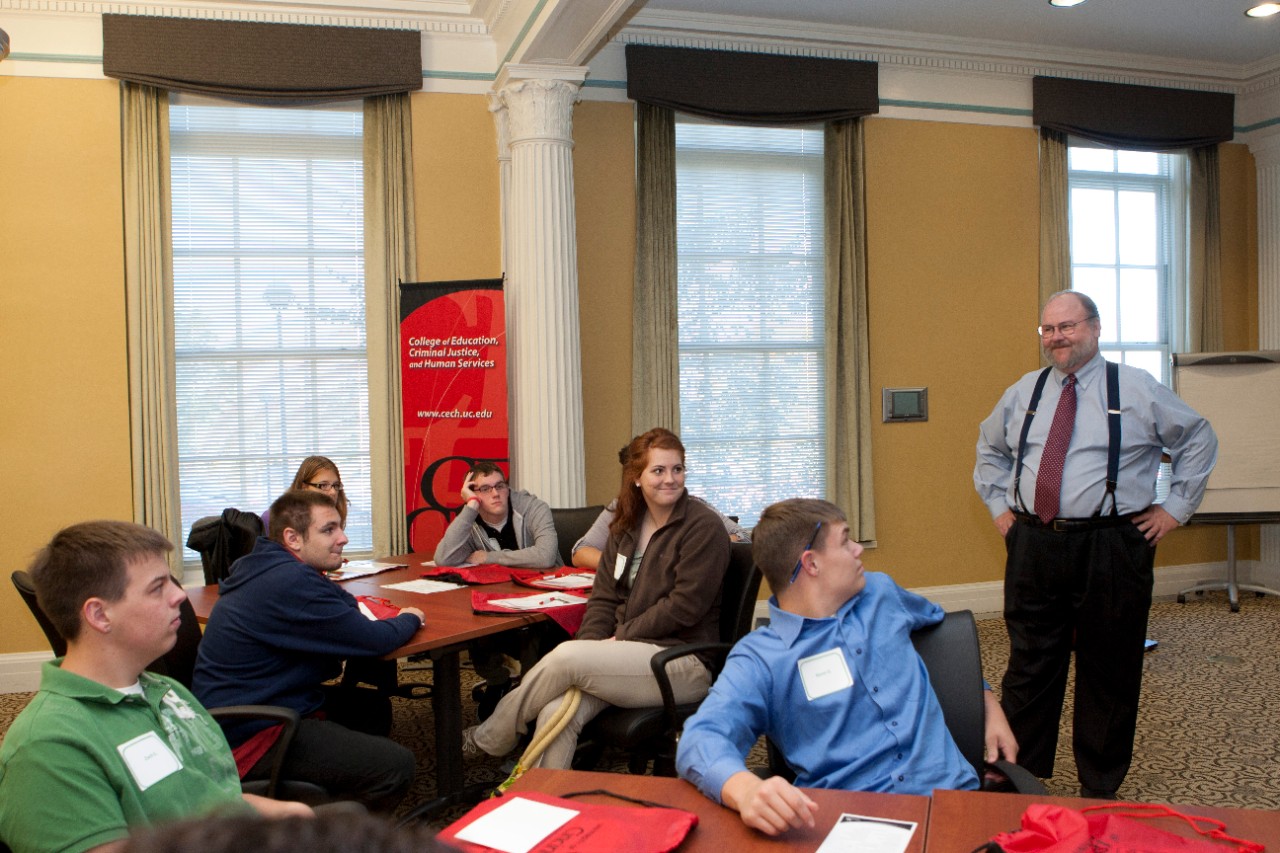 Future Parent & Guardian Events
We are pleased that you are encouraging your student to consider the University of Cincinnati. We're more excited that your student is considering one of our programs within CECH! We know this is a life-changing decision and want to make sure you have every opportunity to learn more about our college and programs. Please take the time to review the opportunities below. 
Undergraduate Events: We try to connect with our students and create events that will allow them to connect with us. From virtual events to social gatherings, CECH is always making plans to connect with our future leaders.
Schedule a College Close-Up Visit: "Close-Ups" are offered amongst every college within the university. Students and parents are encouraged to attend to learn more about the university, tour the entire campus, and receive an opportunity to learn specifically our the college that offers your students a program of study.
Getting ready for college
Making preparation to go to college is, both, exciting and overwhelming. As a parent, we know you want to do everything possible to help your future leader be as prepared as much as possible. With taking the SAT/ ACT, filling out the FAFSA, scheduling a college tour, and picking out a dorm, we want you to be apart of this exciting time. Learn how you can prepare your student for college with what is available within the university.
Connect With Us!
As parents of current and future Bearcats, we want you to stay informed as much as possible. Please take the opportunity to follow us on our social media channels as we often have CECH news updates and college events posted. If you would like to speak to a member of our staff, please reach out with the contact information below.