Breakthrough Cincinnati (BTC) is a part of the Breakthrough Collaborative a national organization of 24 affiliates, aimed to reverse educational inequities. BTC has supported academically motivated middle school youth from Cincinnati's historically marginalized communities for over 30 years. In wanting to increase its impact, BTC began a partnership in 2016 with the Office of Education, Innovation, and Community Partnerships (EICP) within the CECH to offer rigorous, tuition-free, year-round academic enrichment on UC's campus.
Breakthrough Cincinnati's dual mission provides a rigorous four-year college-preparatory summer learning program for high-need and high-potential middle school students and inspires and trains college students as the next generation of teachers with innovative teaching practices.
We support a culture of community with students and teachers.
We emphasize the fun in learning.
We nurture inclusion.
We promote 'it is cool to be smart'.
Students - BTC offers a multi-week, daily summer academic enrichment program as well as routine school-year experiences to over 200 students who are entering grades six through nine. BTC is a four-year program. We only accept new students who are entering the sixth and seventh grade.
BTC's four-year summer program helps middle school youth develop the necessary organizational, study, critical thinking, and communication skills needed to succeed in high school and beyond. Each day students take courses in English, math, history and science in small classes of six to eight students. In the afternoon, students attend academic electives, life skills and leadership workshops, and participate in additional experiences in athletics or the arts. Students also experience community service, career exploration and outdoor experiences.
During the four school years, BTC remains invested in the academic success of our students. We host Super Saturdays around the community to maintain connections with our students and offer college and career exploration. We also work to support students who encounter barriers to educational resources during the academic calendar.
Eligibility –  Applications for rising 6th and 7th grade students are accepted before mid-March. Apply by visiting our website: 

 Breakthrough Cincinnati
Staff - Spend your summer inspiring and leading young people as a part of Breakthrough Cincinnati's fun and dedicated team. You can impact the success of middle school students while you explore your own future career opportunities.
Learn more about Breakthrough Cincinnati's "students teaching students" model here:
There are three types of positions open each summer.
Teaching Fellows: high school or college students wishing to explore teaching as a future career path or to have meaningful impact with youth.

Instructional Coaches: current practicing classroom teachers looking to develop their mentoring and leadership skills.

Administrative Team members: early career educators, current practicing teachers, or graduate students with a desire to expand their leadership skills.

 
Contact our Program Director, Dr. Tiffany Dolder-Holland, to learn about ways to fulfill various roles:
Co-op experience

Honors experience

Field Experience

Internship

Service-Learning experience

 
Summer hiring begins in November and is completed before the end of March.
Apply by visiting our city-wide website:
College and career readiness is an integral component of our program. Students can engage many ways including Career Days and College & Career-Partner shaped electives during the summer and Super Saturdays throughout the school year.
Learn more about other ways to engage with the program: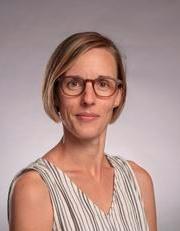 Tiffany Ann Dolder Holland
Program Director, CECH Innovations & Community Partnership