I was working at a Canadian consultant company back in India when suddenly, one day, I realized that I wanted to push myself and study more.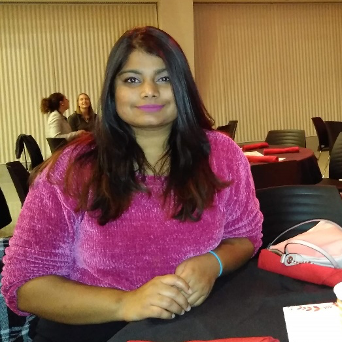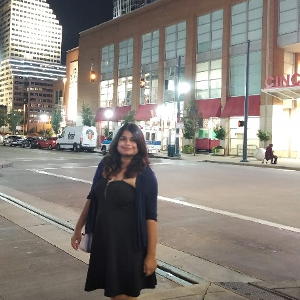 My mother encouraged the idea and helped me through the entire application and visa process. It was expensive and tedious and emotionally tiring at times. Honestly, none of that mattered when I got an admit for a Master's degree in Information Technology in the School of Information Technology at the University of Cincinnati.
I was fully aware of my visa situation and that my status as an international student would mean that I have to work twice as hard to get opportunities that would help with my goal of learning more. But, I have to say that the School of Information Technology and all of the faculty have made it simpler, if not easier.
There have been several moments in my life which have molded me into what I am today and may impact what I am tomorrow, but I have to give credit to the day I got an admit to UC SoIT as that day that changed everything for me.
Sanjana Kaushik Master of Science in Information Technology
I was able to work as a Graduate Assistant for the Early IT Program and as a Research Assistant for Dr. Jess Kropczynski, who has opened doors for me into the world of research, specifically social network analysis, privacy and security and relative constructs. I was able to attend the NCT 9-1-1 Conference and saw the impact of new age innovation in the world of emergencies and responders.
Information Technology has been a great part of my life for the last 7 to 8 years. It has shown me how powerful knowledge can be. It has paved ways for me that I never imagined.
Today, I am on my way to submit a publication and defend my thesis that defines the social networks of Technology caregivers and Technology caregivees and how it impacts their decisions in terms of privacy and security. It will also showcase ways in which a mobile application can be built for the purpose of information exchange.
I will be graduating in December 2020 with my third major degree and needless to say, I am pumped! Go Bearcats!