Family & Parent Resources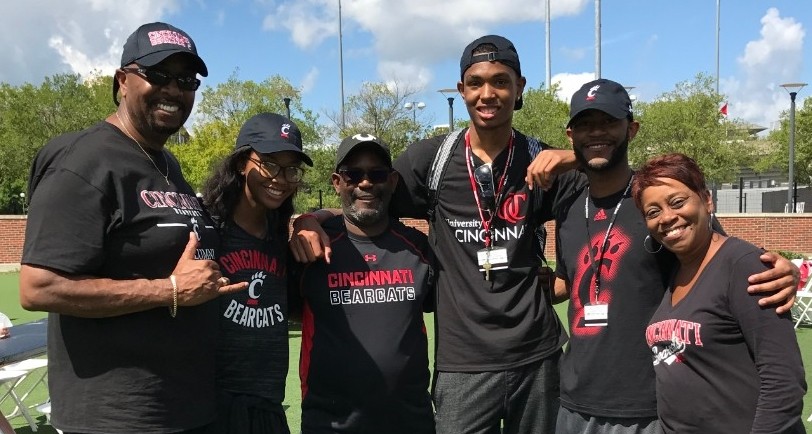 As a parent or guardian, we understand the importance of choosing a university that will provide the best opportunities for your student. We know that finances, safety, and work experience that may lead to career opportunities are important to you because they are important to us. We hope that parents and guardians take an active role in their child's development at the University of Cincinnati, and that you stay connected with your student during their academic journey at UC. We offer many opportunities and programs for parents and guardians to become informed and to keep the lines of communication open. The faculty and staff within the College of Education, Criminal Justice, Human Services & Information Technology (CECH) want to partner with you by ensuring all of your questions are answered, and provide you with the resources that are available to you during your students time at the University of Cincinnati.
With your student choosing to be a part of the Bearcat community, we want to make sure you are staying informed on the university and CECH specific resources we provide.
Four Schools. One Community.
CECH is made up of four separate Schools:
Each school offers unique experiences that will allow your student to gain exposure to their selected disciplines such as guest speakers, research projects, industry networking, shadow and volunteer opportunities. All students, no matter their program, are required to complete an internship or co-op as it is embedded in all of our programs in CECH. We want our students to be prepared to walk into their professions with a variety of experiences and knowledge that will place them above the rest of the competition.
Learn more about our academic programs and their requirements and outcomes.
Connect With Us!
As parents and guardians of current and future Bearcats, we want you to stay informed as much as possible. Please take the opportunity to follow us on our social media channels as we often have CECH news updates and college events posted. If you would like to speak to a member of our staff, please reach out using the contact information below.