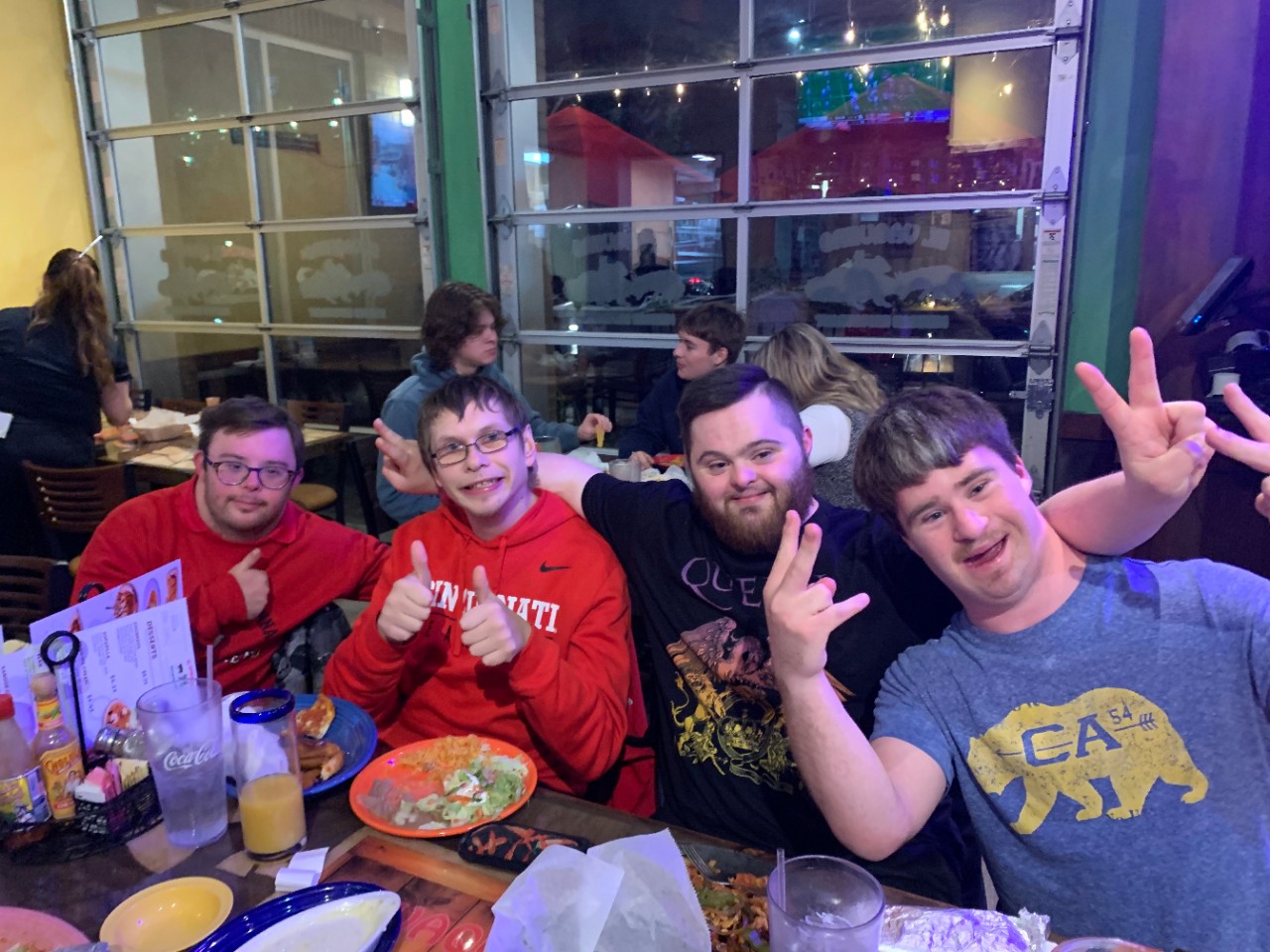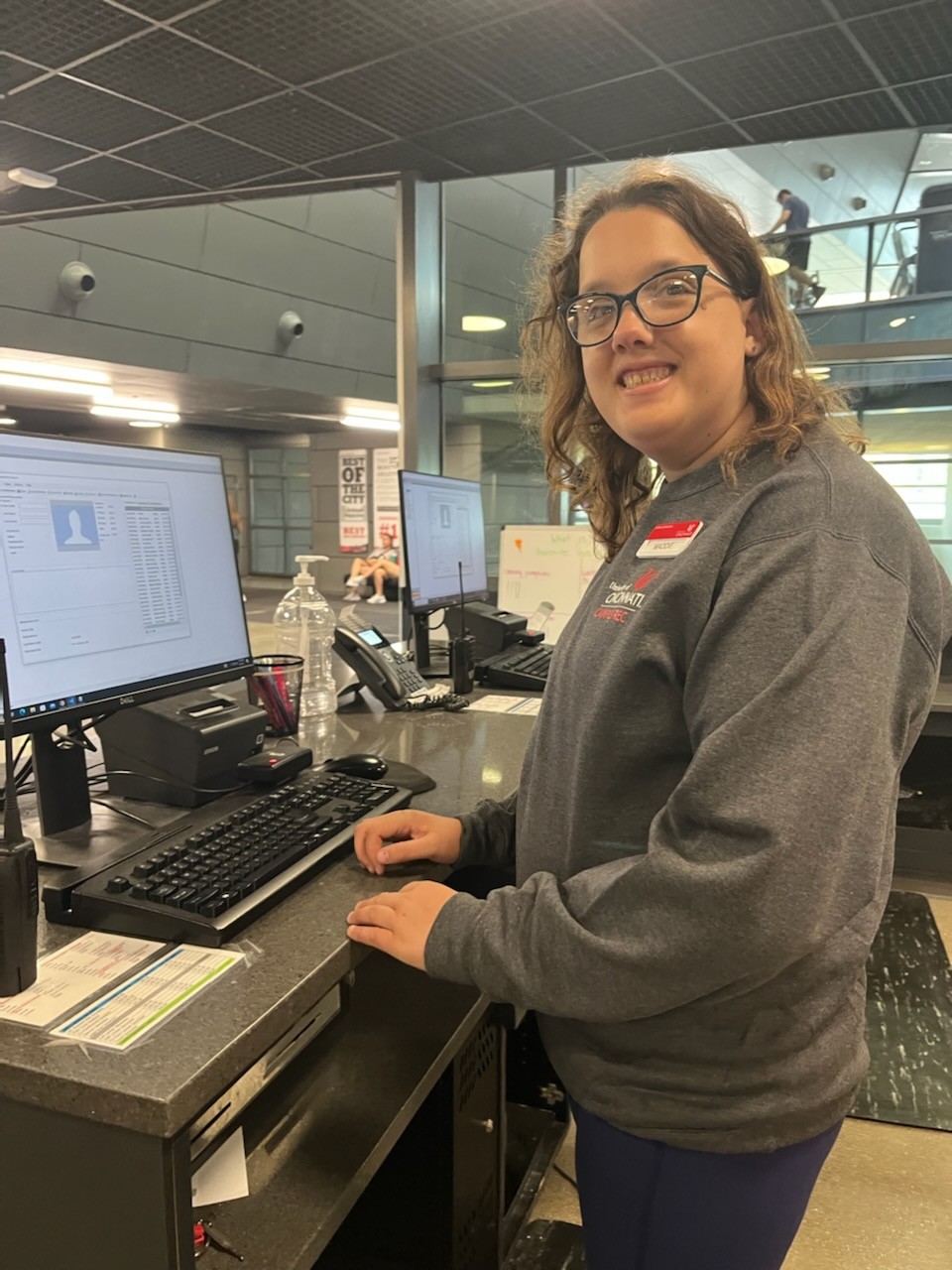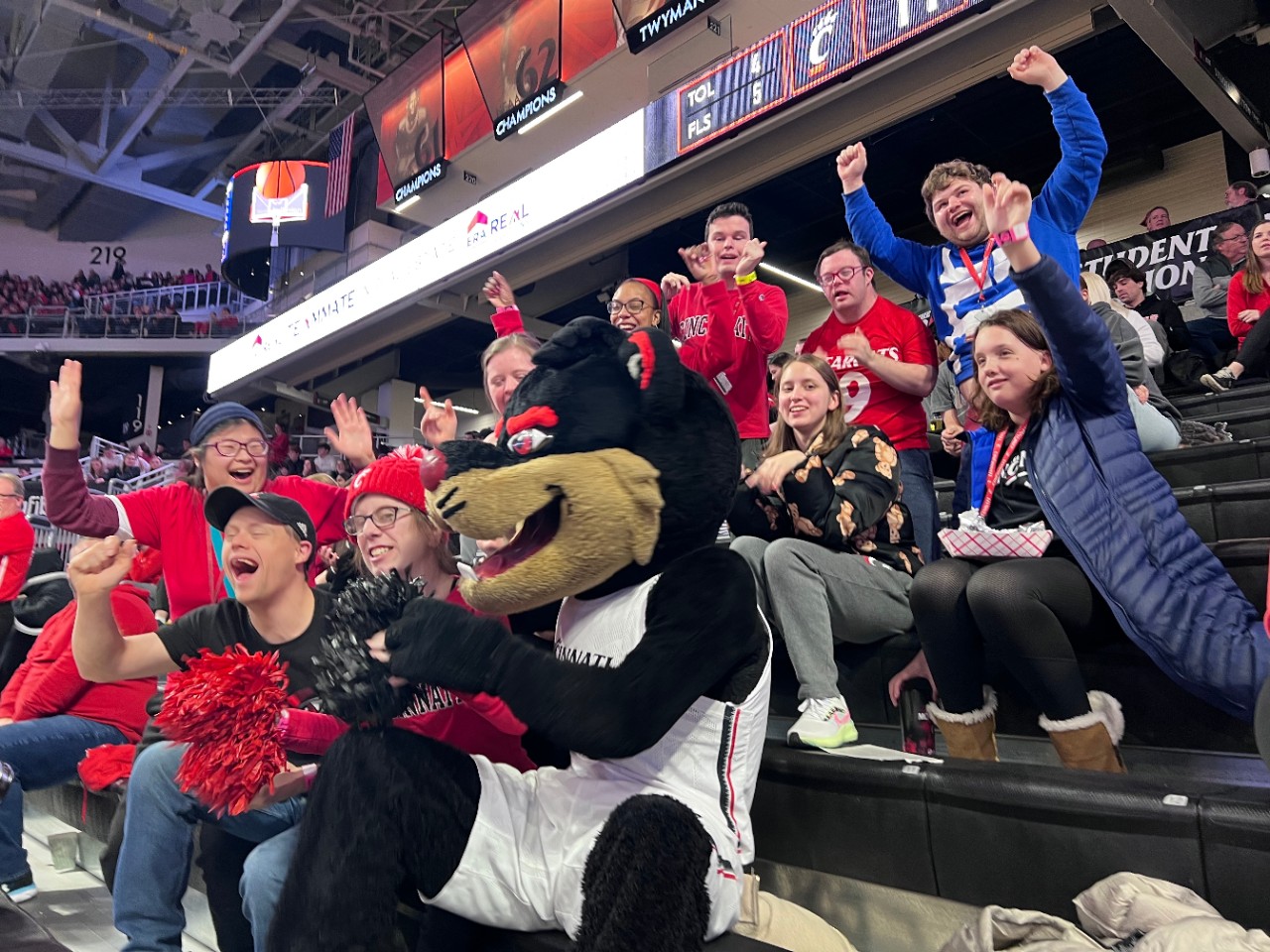 A sense of belonging is the heartbeat of inclusion.  TAP students live, work, learn, and lead at the University of Cincinnati where they belong to a diverse and inclusive community. TAP students are making a lasting impact where people of all abilities can achieve goals and follow dreams.
Inclusive living in the newest residence halls on campus with a dining hall and coffee shop steps away.  Visit this page for photos and highlights of Marian Spencer Hall and Scioto Hall.
Belong to the Scholars in Transition Living Learning Community (LLC).  Visit this page to learn more about the Scholars in Transition LLC.
Access to all campus facilities, organizations, and activities
Life coaches and UC Resident Assistants provide support
Navigate campus and community
Set career goals
Internships based on interests and goals on and off campus, 5-10 hours per week
Instruction to develop vocational skills, resume writing, and portfolio
Job Coaches and Natural Supports to assist with increasing independence
Work with Vocational Rehabilitation Services to support employment goals
Co-Op 2.0 opportunities
Career pathways and types of internships include  childcare, horticulture, hospitality/customer service, office/clerical, STEM related careers, and theatre/arts
Visit this webpage to watch videos showcasing TAP students learning and thriving in internships.
10-15 credit hours = fulltime student
3-4 TAP courses per semester which focus on vocational support, self-determination, social competence, independent and community living, and executive functioning
Academic coaches provide support
Choice of UC electives taken for audit or credit (1-6 credit hours)
The TAP team is comprised of experienced faculty and professionals who are dedicated to the students and their success.
Examples of TAP courses include:  Healthy Relationships, Human Sexuality, College Success, Writing Basics, Career Prep, Academic Support, Daily Living Skills, and Vocational Support
Examples of UC electives include:  Public Speaking, Chorus, Introduction to Child Development,  ASL, Drawing for Non-majors, Physical Conditioning, Tennis, Yoga, Individuals with Exceptionalities, IT Computer Applications, Acting for Non-Majors, Stage Lighting and Sound, African American History, American Military History, Introduction to Sports Medicine, and Animal Diversity
Opportunities to be actively involved in student organizations
Develop effective communication, decision-making, and problem solving skills
Maximize potential and unleash the Boldly Bearcat spirit
Some favorite clubs include: American Sign Language Club, Bearcat Support Network, H2O, Rally Cats and Unified Sports Club.
30 graduates as of 2020
86% employed or continuing education
45% living independently
Members of the UC Alumni Association
Go to this page to read a TAP alum success story!
Supporting the Transition
New students attend TAP Summer Workshops to experience campus life, college courses, navigate campus, and manage their schedule and personal routines.
Students and families attend the comprehensive new student orientation, Bearcats Bound.
TAP students, with the support of their families and the TAP staff, thoughtfully develop a person- centered plan to begin their college careers.
Students complete intake with Accessibility Resources to secure needed accommodations.