Corrections Institute (UCCI)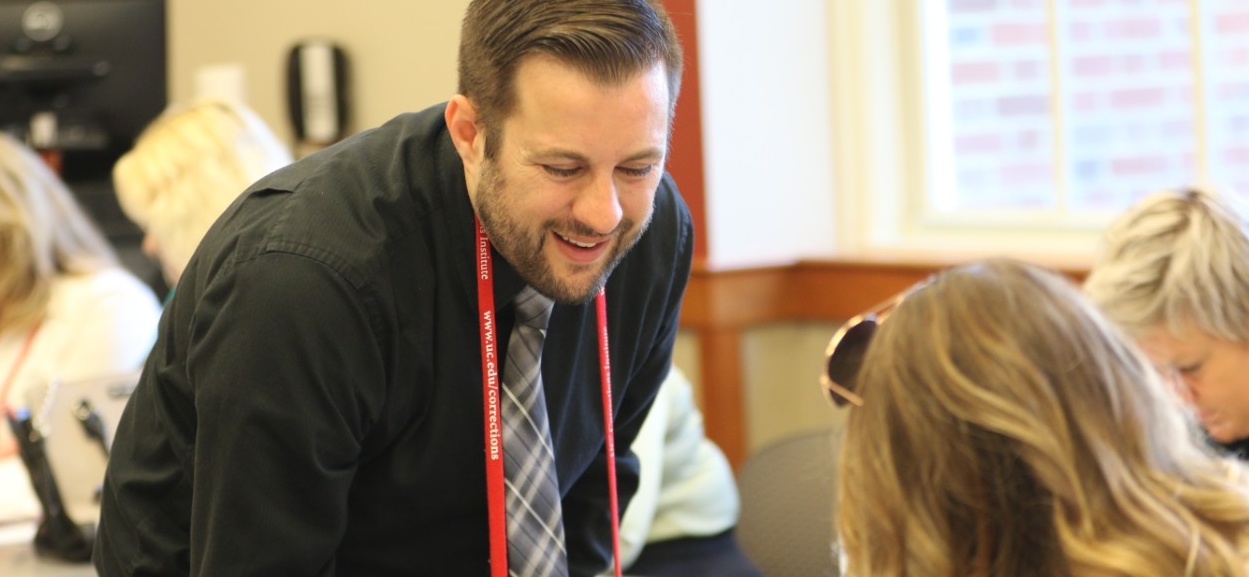 UCCI's mission is to research, develop, disseminate, and implement evidence-based practices in corrections.  Our work impacts corrections agencies and organizations far and wide. From California to Maine, our team of expert researchers, clinicians and practitioners have conducted and implemented tested approaches in all 50 US states and internationally in Scotland, Singapore, New Zealand, Israel and the US Territory of Guam.
Many agencies, both for profit and non-profit agencies as well as federal, state, local, and international governments, choose UCCI because we offer a knowledgeable approach to realize stronger adoption and incorporation of effective interventions with adult and juvenile individuals. We work alongside agencies to identify gaps in service delivery, respond by developing innovative approaches, pilot these offerings in real-world application, and freely offer them to the public. In this way, UCCI's approaches are available to adopt at no per use fee, and after being trained by a UCCI trainer, staff are permitted to photocopy materials needed for their work.
We welcome you to learn more about our services, which include distance learning modules, both original and well established intervention approaches with corresponding staff training, program design and technical assistance consultation, and research and evaluation services. Of key importance, UCCI offers organizational sustainability through the training of agency trainers, along with continuous quality improvement support for program fidelity.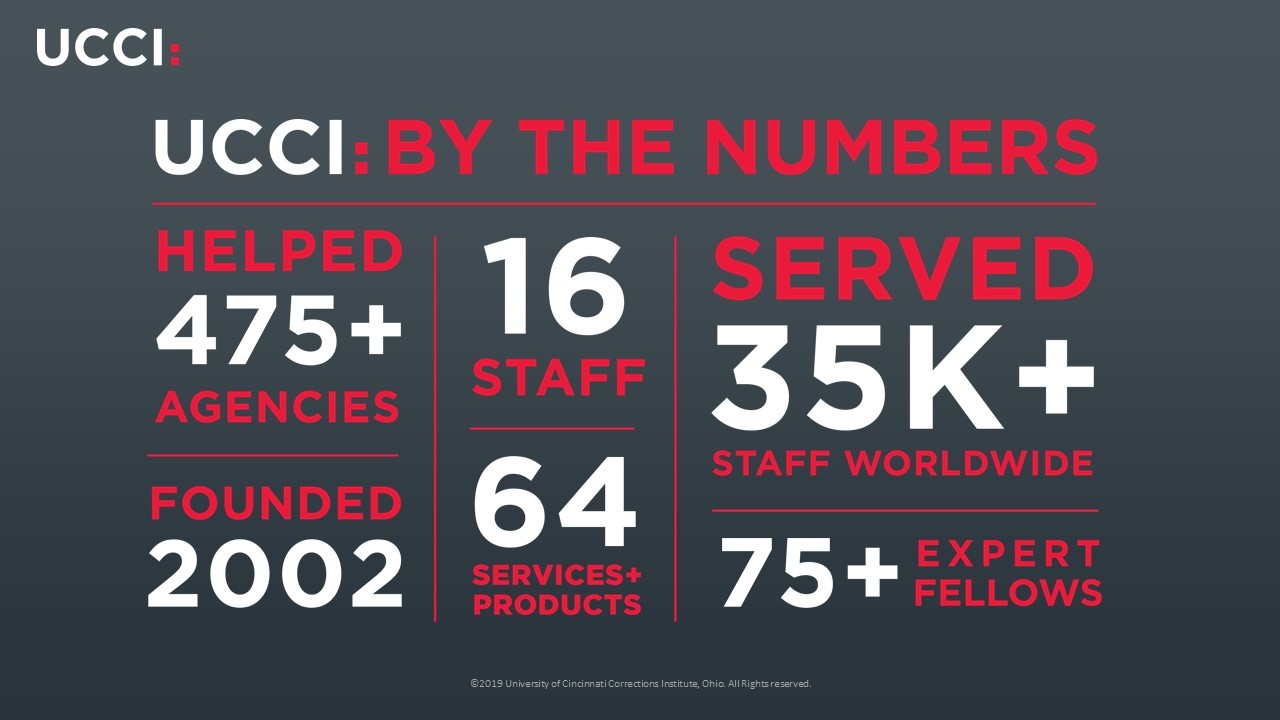 Statement on Diversity, Equity & Inclusion
In the UCCI we seek to educate and develop engaged citizens, who will undoubtedly enrich our local community and global society. We are proud to be a space that encourages diversity in thought to foster a holistic environment. Our team is dedicated to benefiting those we serve. We strive to meet the needs of all races, color, religion, age, political affiliation, ethnicities, gender identities, socioeconomic status, level of ability/disability, nationalities/country of origin/national origin, marital or family status, sexual orientations, or veteran status. While we know this list not complete, we are committed to making more inclusive environment for you and give you the skills you need to transform the world.
UCCI proudly communicates success stories, innovative research, and proven best practices on how you and/or your agency can become stronger agents of prosocial change. You can stay connected to all this and more by joining our mail list!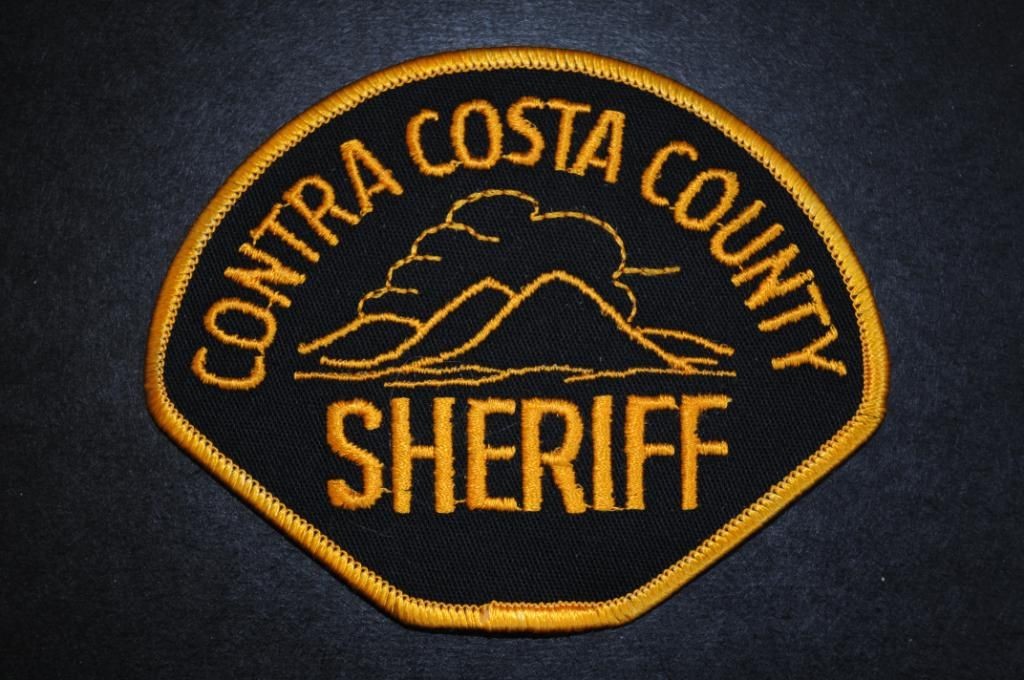 "UCCI's phased program design allowed us to not only implement evidence based programs, they ensured we did so by engaging our team in a major systemic change that provides for sustainability, fidelity and better opportunities for our clients to succeed."

Philip F. Kader
Chief Probation Officer (Retired)
Contra Costa County, California

"During my tenure as chief of the Louisiana Office of Juvenile Justice, the Corrections Institute supported our team in a program redesign.  Their research-based knowledge and experience in the field brought a value to the project that only an expert could. I strongly recommend the talented staff of UCCI to guide any organization's effort toward an alignment with evidence-based practices to reduce recidivism."
Mary Livers
Former Director,
Louisiana Office of Juvenile Justice