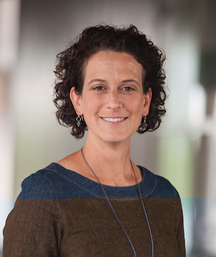 Sarah E Schroeder
Assoc Professor - Field Service, School of Education
615L Teachers College
513-556-0237
Sarah Schroeder is an instructional designer and educator passionate about the creation of engaging, relevant e-learning solutions. Passionate about understanding learner diversity and designing the way our brains work, Sarah believes in the success of all learners and empowering them to do more vs. simply learn more.

As a faculty member, lead instructional designer and director of the Learning Design Collaborative in the College of Education, Criminal Justice and Human Services, Sarah coordinates the Leadership in Online Learning and Online Teaching and Learning graduate certificates, teaches courses related to educational technology and online learning, and supports faculty course development.  She is also a certified Quality Matters facilitator and master reviewer, a graduate of the Educause Educational Technology Leadership Institute, and has supported grant-funded development of blended learning solutions for K-12 faculty. Before joining the University of Cincinnati, Sarah was a faculty member in the Department of Communication at Northern Kentucky University, an Instructional Designer in Northern Kentucky University's Center for Innovation and Technology in Education, and a professional diversity educator.

Sarah received her BA in education from Indiana University and her MS in Communication from the University of Cincinnati.
Kay K Seo
Professor, Instructional Design and Technology, School of Education
600M Teachers College
513-556-2531
Dr. Kay Seo is a Professor of Instructional Design and Technology. Her research focuses on learner engagement and interaction in virtual worlds and social networking spaces. She has published widely in top-tier academic journals and has presented numerous papers on instructional technology at nationally and internationally renowned conferences. Dr. Seo is the Associate Editor of the International Journal of Innovation in Education and the Founding President of the Learner Engagement Division for the Association for Educational Communications and Technology.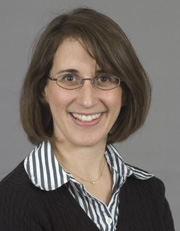 Janet Mannheimer Zydney
Associate Professor, Instructional Design and Technology, School of Education
600N Teachers College
513-556-9138
Dr. Janet Mannheimer Zydney received her Ph.D. in Educational Communciation and Technology from New York University. Prior to coming to the University of Cincinnati, Dr.Zydney completed her post-doctoral fellowship in special education technology at the University of Kentucky. Dr. Zydney's research is on the use of technology-based scaffolding in online environments, multimedia programs, and digital games to improve students' problem solving and critical thinking.  She teaches classes in design-based research, learning sciences and technology, universal design for learning, and teaching with technology. She has received awards for her excellence in teaching with technology in innovative ways.  She is the author or co-author of numerous refereed publications on the use of technology to improve students' learning.  She is co-author of a book about online learning–
Going Online with Protocols: New Tools for Teaching and Learning 
(Teachers College Press, 2012). She has presented at regional, national, and international conferences and given invited talks on her research.
Complete List of 
Publications