Amy N. Farley
Assoc Professor, CECH Educational Studies
610K Teachers College
Amy Farley is an Associate Professor of Educational Leadership & Policy Studies in the School of Education. She completed her Ph.D. at the University of Colorado, with a dual emphasis in education policy and research and evaluation methodology; as such, she relies on both quantitative and qualitative methods, program evaluation, and policy analysis to explore the impact of policy on students, educators, and educational equity and opportunity. Her substantive research focuses broadly on equity in P-20 education systems and how policies impact access and opportunity, including school and university reform, high-stakes data use and measurement, and the disparate impact of policies on minoritized and traditionally underrepresented student and educator populations.  

Before joining the University of Cincinnati, she was a Strategic Data Fellow through Harvard's Center for Education Policy Research, where she worked closely with state and local agencies to conduct research and provide technical support in the implementation of state policies related to standards, educator evaluation, and student assessment. Following her fellowship, she became the Director of Research & Impact at her agency, where she led the development and execution of the research plan for a $20M grant and served as Principal Investigator on two additional grants through the Bill and Melinda Gates Foundation. Prior to graduate school, she taught 4th through 8th grade in Oregon.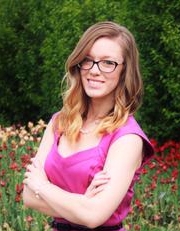 Kayla Marie Johnson
Dr. Kayla Johnson is a Visiting Assistant Professor of Higher Education at the University of Cincinnati where she teaches courses in leadership, governance and policy-making, and the foundations of higher education. In her research, Kayla uses visual participatory and student voice methods to collaborate with students and communities on developing and improving educational practice and policy. She has three active grant-funded research projects that explore: 1) the impact of international community engagement programs on developing students as global change agents; 2) the influence of access to postsecondary education on the identity development of rural first-generation Indigenous students; and 3) collaboratively developing culturally-grounded e-learning opportunities with Indigenous communities.

Prior to joining the faculty as UC, Kayla was a Postdoctoral Researcher at McGill University and an Instructor of Higher Education at Penn State. She has worn many hats in higher education, having worked in study abroad, international student and scholar services, curriculum development, assessment, and advising to name a few. Kayla is actively involved in her scholarly communities and serves in leadership roles for the Association for the Study of Higher Education's Council for International Higher Education and the Comparative and International Education Society's Higher Education SIG. She is also co-founder of Centro Educativo Pallata Ayllu, a non-profit INGO that facilitates access to culturally-grounded and community-driven education for Quechua children and adults in the Peruvian Andes.
 
Kayla is originally from Gallipolis, Ohio and is excited to be returning to her home state. She is an avid coffee drinker, a Pittsburgh Steelers fan, and a proud member of Slytherin House.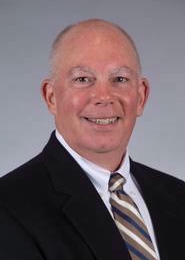 Sean A. McCauley
Assoc Professor - Field Service, CECH Educational Leadership (EDLD)
610R Teachers College
Everrett A Smith
Associate Professor, Higher Education, CECH Educational Leadership (EDLD)
610P Teachers College
Dr. Everrett A. Smith serves as an Assistant Professor of Higher Education and Program Coordinator of Educational Leadership in the School of Education at the University of Cincinnati.

Dr. Smith's research contributes to the understanding of the factors that influence financial and governance decisions in higher education. This includes exploring trustee, faculty, and student involvement in the governance process, as well the policy, financial, and political decision-making at institutional and state levels. Most recently, his research has focused on the community college and the financial and governance elements of these institutions as they provide access to postsecondary education.

Previously, Smith served as Director of Assessment for the Division of Student Affairs at the University of Arkansas and worked in student affairs and enrollment management at Christian Brothers University. He also served as a public school Spanish teacher in the Memphis City School system. He was a Southern Regional Education Board Doctoral Award recipient and completed his interdisciplinary doctoral studies in public policy specializing in higher education policy at the University of Arkansas. He is a native of Memphis, Tennessee.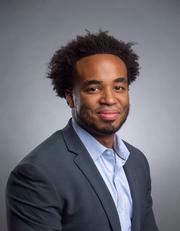 Antar Akari Tichavakunda
Antar A. Tichavakunda received his Ph.D. in Urban Education Policy from the University of Southern California. Born and raised in Washington, DC, Tichavakunda is a product of DC Public School and earned a Bachelor of Arts in Education Studies from Brown University. Prior to his doctoral studies, Tichavakunda worked as an 11th grade English teacher in DC Public Schools. Using qualitative inquiry, Tichavakunda has engaged in research on college readiness, Black students' experiences at predominantly White institutions, and more broadly the sociology of race and higher education. His published work can be found in The Educational Forum, The Journal of Negro Education, and Education and Urban Society. He has also signed an advance book contract with SUNY Press based on his research concerning Black students' campus lives. Tichavakunda enjoys military pressing, incline bench pressing, and avoiding leg-day at all costs. A walking contradiction, he identifies with Sith ideology in Star Wars but would probably be a member of the Hufflepuff house in Harry Potter.