Education Policy and Higher Education
The mission of the University of Cincinnati Educational Leadership Program is to prepare excellent educational leaders who seek, generate, test, and share new knowledge for the transformation and improvement of the profession.  We seek to embody the principles of social justice, caring, diversity, and collaboration in authentic and tangible ways in all aspects of our practice.

The Education Policy & Higher Education (EPHE) concentration within the Educational Studies (EDST) PhD programis a platform for students seeking advanced degrees to work within both education and policy settings within the PK-20 spectrum.  While each student's course of study is highly individualized, most typically fall into one or more of the following areas:
Higher education leadership and policy
K-12 policy and administration
Education policy and governance
Our mission is to develop graduates who have a thorough grounding in current policy and research relevant to PK-20 education. One of the many benefits of pursuing doctoral study at the University of Cincinnati is conducting applied research in an urban environment, while also taking advantage of the many opportunities at one the nation's leading public research universities.
Expertise will be developed through coursework, mentored experiences, and original research. Through a combination of required courses and electives, doctoral students, together with their advisor, design a program of study uniquely fitted to their individual interests, expertise, and professional goals.
Students can tailor their course of study that best serves their professional aspirations. Examples of career areas include:
Faculty and researchers in K-12 education, higher education, and/or policy-oriented programs
Scholar-practitioners in higher education administration
Statewide coordinating boards and agencies
K-12 school district administrators
University systems
Foundations and associations
The Ph.D. requires a minimum of 90 semester credit hours beyond the bachelor's degree. The program is comprised of a core set of courses common across all EDST program concentrations and EPHE requirements:
Educational Studies Core (24 credits total)

Basic and advanced research methods (15 credits)
Professional induction and applied research apprenticeship (9 credits)

Education Policy & Higher Education (24-27 hours total)

Policy core (9 credits)
Electives (15-18 credits)

Dissertation (12-15 credits total)
Amy N. Farley
Assistant Professor, CECH Educational Studies
610K Teachers College
513-556-5111
Amy Farley is an Assistant Professor of Educational Leadership & Policy Studies in the School of Education. She completed her Ph.D. at the University of Colorado, with a dual emphasis in education policy and research and evaluation methodology; as such, she relies on both quantitative and qualitative methods, program evaluation, and policy analysis to explore the impact of policy on students, educators, and educational equity and opportunity. Her substantive research focuses broadly on equity in P-20 education systems and how policies impact access and opportunity, including school and university reform, high-stakes data use and measurement, and the disparate impact of policies on certain student and educator populations.  

Before joining the University of Cincinnati, she was a Strategic Data Fellow through Harvard's Center for Education Policy Research, where she worked closely with state and local agencies to conduct research and provide technical support in the implementation of state policies related to standards, educator evaluation, and student assessment. Following her fellowship, she became the Director of Research & Impact at her agency, where she led the development and execution of the research plan for a $20M grant and served as Principal Investigator on two additional grants through the Bill and Melinda Gates Foundation. Prior to graduate school, she taught 4th through 8th grade in Oregon.  
Everrett A Smith
Assistant Professor & Program Coordinator, CECH Educational Leadership (EDLD)
610P Teachers College
901-857-9996
Dr. Everrett A. Smith serves as an Assistant Professor of Higher Education and Program Coordinator of Educational Leadership in the School of Education at the University of Cincinnati.

Dr. Smith's research contributes to the understanding of the factors that influence financial and governance decisions in higher education. This includes exploring trustee, faculty, and student involvement in the governance process, as well the policy, financial, and political decision-making at institutional and state levels. Most recently, his research has focused on the community college and the financial and governance elements of these institutions as they provide access to postsecondary education.

Previously, Smith served as Director of Assessment for the Division of Student Affairs at the University of Arkansas and worked in student affairs and enrollment management at Christian Brothers University. He also served as a public school Spanish teacher in the Memphis City School system. He was a Southern Regional Education Board Doctoral Award recipient and completed his interdisciplinary doctoral studies in public policy specializing in higher education policy at the University of Arkansas. He is a native of Memphis, Tennessee.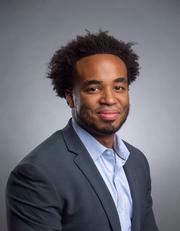 Antar Akari Tichavakunda
Assistant Professor, CECH Educational Leadership (EDLD)
Teachers College
513-556-3600
Antar A. Tichavakunda received his Ph.D. in Urban Education Policy from the University of Southern California. Born and raised in Washington, DC, Tichavakunda is a product of DC Public School and earned a Bachelor of Arts in Education Studies from Brown University. Prior to his doctoral studies, Tichavakunda worked as an 11th grade English teacher in DC Public Schools. Using qualitative inquiry, Tichavakunda has engaged in research on college readiness, Black students' experiences at predominantly White institutions, and more broadly the sociology of race and higher education. His published work can be found in The Educational Forum, The Journal of Negro Education, and Education and Urban Society. He has also signed an advance book contract with SUNY Press based on his research concerning Black students' campus lives. Tichavakunda enjoys military pressing, incline bench pressing, and avoiding leg-day at all costs. A walking contradiction, he identifies with Sith ideology in Star Wars but would probably be a member of the Hufflepuff house in Harry Potter.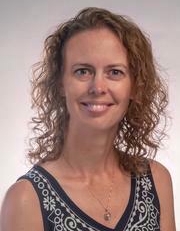 Sarah M Stitzlein
Professor, CECH Curriculum & Instruction
610F Teachers College
513-556-2439
View full website, including publications and information about current writing projects, at 
http://sarahstitzlein.wix.com/portfolio
I am a Professor of Education and Affiliate Professor of Philosophy at the University of Cincinnati.  I am also President of the John Dewey Society, Co-Editor of the journal, 
Democracy & Education
, and Co-Director of the Center for Hope & Justice Education. As a philosopher of education, I use political philosophy to uncover problems in education, analyze educational policy, and envision better alternatives.  I am especially interested in issues of political agency, educating for democracy, and equity in schools.  
​
My previous book, 
American Public Education and the Responsibility of Its Citizens: Supporting Democracy in an Age of Accountability 
(Oxford University Press, 2017), responds to the increasing hostile climate toward public education, especially in the era of school choice and lingering neoliberalism.  It argues that citizens should support public schools as a central institution of democracy. My 2014 book,
Teaching Dissent: Citizenship Education and Political Activism
, investigates the role of political dissent in citizenship education.  My 2008 book, 
Breaking Bad Habits: Transforming Race and Gender in Schools
, draws upon American pragmatism and feminist poststructuralism to offer teachers pathways out of persistent hierarchies of race and gender in schools. 
​
My most recent writing projects, describes the state of civic reasoning and discourse for the National Academy of Education.  It describes the philosophical underpinnings of such civic work and how we might better prepare students for it through schools and universities.  I also prepared a commissioned report on the future of education for the United Nations Educational, Scientific, and Cultural Organization (UNESCO).
My latest book 
Learning How to Hope: Reviving Democracy through Schools and Civil Society 
(Oxford University Press, 2020), responds to current struggles in democracy.  It explains what hope is, why it matters to democracy, and how we can teach it in schools, universities, and civcil society.  The book received an open access grant making it 
free
 for all to download. The project was supported by the Templeton Foundation, the Spencer Foundation, the Society for the Advancement of American Philosophy, and the Center for Ethics & Education. The book has been the topic of the Bode Lecture at Ohio State University, the Wolfe Lecture in American Politics at Boston College, the Life of the Mind Lecture at the University of Cincinnati, a keynote address to the Association of Teacher Educators, a speech at the Carsey Center of Public Policy, and an invited talk at Goethe University in Germany.
I have received the University of New Hampshire Outstanding Professor award and the University of Cincinnati Distinguished Teaching and Golden Apple awards.  I am also the recipient of the American Association of University Women Postdoctoral Research Fellowship and the National Endowment for the Humanities Teaching Development Fellowship.