Sport Administration News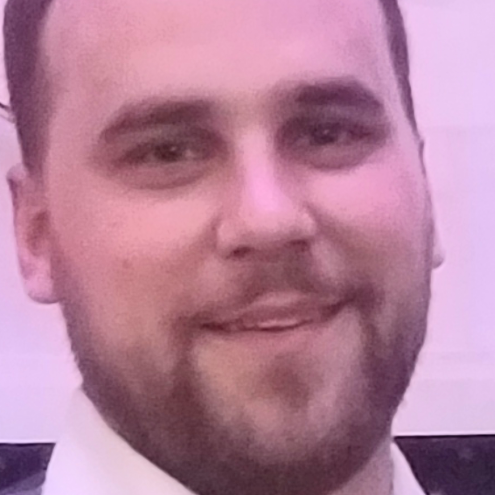 May 2020 UCSPAD Alumni, Matt DiMarco, worked on his master's capstone project with 2018 UCSPAD Alumni Alex Mallue, CAA who is the Athletic Director at Riverview East Academy, a Cincinnati K-12 public school. Matt was able to apply his research & analytical skills he learned in our Sport Administration master's program to apply for the Good Sport Grant which was awarded to Riverview East for their athletic equipment. Matt was also able to help another CPS school, Oyler School to apply for the same grant and they were awarded the funds for equipment purchases as well.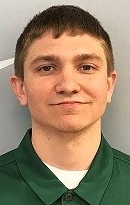 Sport Administration Program graduate joins Little Miami Schools as Assistant Athletic Director
Jordan Lanham received his bachelor's degree in 2018 from the Sport Administration Program and recently joined Little Miami Schools as Assistant Athletic Director for the 2019-20 school year. He will be working with the athletic director to manage the Little Miami Panther Athletics Program as it prepares to transition to the Eastern Cincinnati Conference in the fall of 2021. Jordan will also assist with managing day-to-day operations of the athletic department, which includes over 800 high school and junior high athletes and more than 90 teams across both levels. While in the Sport Administration Program at UC, Jordan interned at Deer Park, Kings, and Sycamore High Schools.
Jordan is excited to be a part of a district that is growing and that has made positive strides. "Some things I would like to do at Little Miami is to help continue to build the rapid growing community and district. There are so many great things going on here and I feel that it is a very special time to be a part of this district with all the positive momentum," he said. "My main career goal is to make a strong lasting positive impact on the student athletes and community that I work in."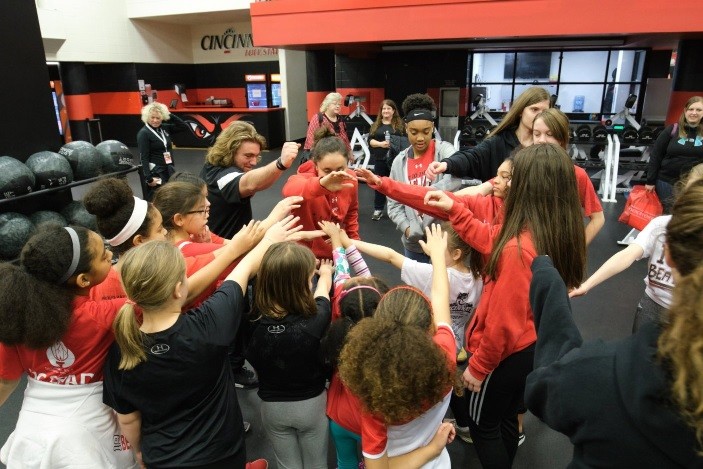 UC Department of Athletics and Sport Administration program host NGWSD
The University of Cincinnati Department of Athletics and the UC Sport Administration program hosted its fifth annual National Girls and Women in Sports Day (NGWSD) Celebration on Saturday, March 2. NGWSD is celebrated annually around the country to commemorate the achievements of girls and women in athletics. The initiative also aims to promote the continued expansion of opportunities for girls and women to play sports and live physically active lives. To begin the day, area youth heard from UCSPAD Alumni women working in sport from the Cincinnati Bengals and FC Cincinnati, and UC Women's Track and Field Coach Nadine Faustin-Parker and Annie Horn the Program Director for Girls on the Run. Following the opening session, the girls had an opportunity to train in the weight room and then had a sports clinic with the UC Women Student-Athletes. To conclude the day, attendees cheered on the Bearcats women's basketball team at noon as they faced USF and brought home a win.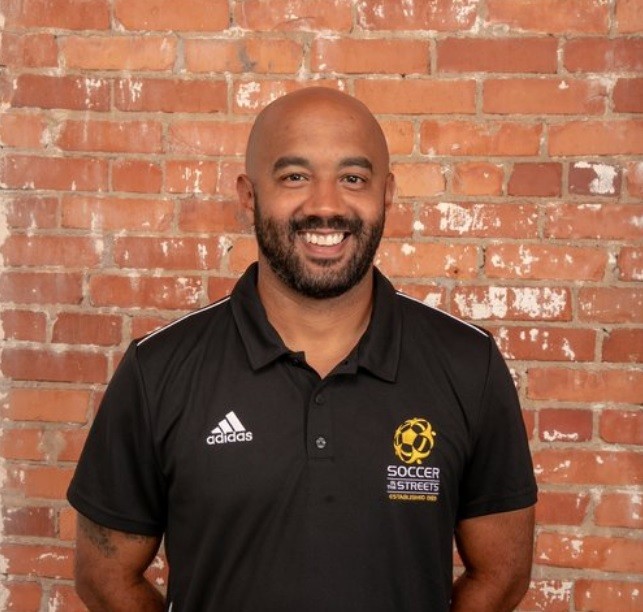 Sport Administration Alumnus Named Program Director
Tony Carter was promoted to Program Director for Soccer In The Streets in Atlanta, GA. Soccer in the Streets creates young leaders who lead rich lives and cultivate healthy communities through sports-based training, character development, mentoring and employability programs. The organization serves in a holistic and comprehensive way, reaching kids on the field, in small-group classroom sessions, through hands-on experiences and activities, and participation in youth leadership councils. Equal access to quality soccer training and educational opportunities, as well as leveling the playing field across the board, are also key elements of the core mission. The organization is behind the construction and programming of the first soccer field inside a metro hub – 'Station Soccer', an innovation recognized worldwide. For more information about Soccer in the Streets, visit www.soccerstreets.org, or follow on Twitter at @soccerstreets and Facebook at https://www.facebook.com/soccerstreets/.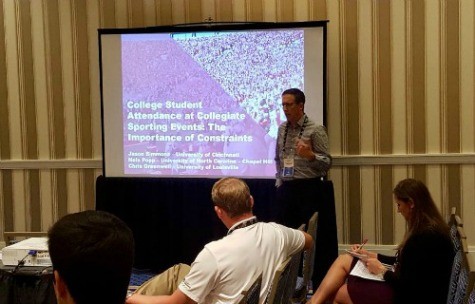 Dr. Jason Simmons presents at National Association of Collegiate Marketers of Athletics (NACMA) convention
Dr. Jason Simmons recently presented his research on constraints to student attendance at collegiate sporting events at the National Association of Collegiate Marketers of Athletics (NACMA) conference, as part of the National Association of Collegiate Directors of Athletics (NACDA) convention in Washington D.C. This annual convention is the largest annual gathering of collegiate athletic administrators. Along with colleagues at the University of North Carolina and the University of Louisville, Dr. Simmons partnered with NACMA for a nationwide data collection including more than 23,000 college students at 60 universities. Findings from the study strongly suggest the need to segment students into smaller, more like-minded subsets to better meet the unique wants and needs of each group.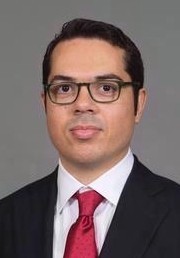 Dr. Michael Odio receives grant from The American Athletic Association
The American Athletic Conference (AAC) Academic Consortium hosts an annual Research Grant Program that invites scholarly work that promotes student-athlete welfare and assists member institutions and intercollegiate athletics programs in evidence-based practice for student-athletes. Among the awards given for 2018-2019 is a project titled Development and pilot testing of the Life After Sports Transition (LAST) online course for graduating collegiate student-athletes, by Michael Stellefson (Eastern Carolina University), Michael Odio (University of Cincinnati), and Trevor Bopp (University of Florida). 
The project will involve researching career transitions for college student-athletes to generate new knowledge and understanding of this critical period in an athlete's life. This new knowledge will be the basis for creating a 6-week online course to provide customized career coaching for athletes that will eventually be expanded into an accredited training program to promote the welfare of student-athletes in the AAC. The web-based course will provide accessible, engaging, and practical online life coaching education to help student-athletes begin to transfer their athletic identities into post-athletic careers, set specific and practical life goals, and access resources that will help them handle physical, psychosocial, and emotional coping challenges during their transitions from sport. Click for more information about the grant.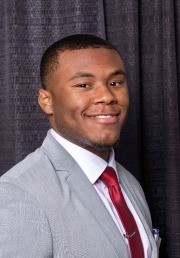 Incoming Sport Administration Student Receives Unsung Hero Award
Leland Brown, Program Coordinator in the Office of Ethnic Programs and Services, recently received the Unsung Hero Award from the United Black Student Association. This is a student-voted award that goes to Black staff and faculty members who have made heroic impacts on black identity, culture, and community at UC. Leland was also recognized as a nominee for the Cincinnati 30 Under 30 Award. Nominees are individuals from the community who have made significant contributions in various industries, including sports & fitness. The award gala took place on May 9, 2018. Leland was recently admitted into the Sport Administration Master's Program for the fall semester.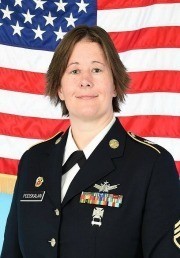 Sport Administration graduate student receives Moore Award for Sisters in Arms:
Tina Podskalan, a graduate student in the Sport Administration Program, received the Moore Award for Sisters in Arms, an award given to women who go above and beyond in the classroom, in the community, and through their service to our country. Sisters in Arms was started four years ago as a way to honor female veteran students. Tina was one of five outstanding female students to receive the Moore Award at the April 5th, 2018 ceremony. Click for History of the Moore Award

Sport Administration Graduate Student Receives National Intramural-Recreational Sports Association (NIRSA) Award:
Eric Hildebrandt, a graduate student in the Sport Administration Program, received the William N. Wasson Student Leadership & Academic Awards at the 2018 NIRSA Annual Conference in Denver, Colorado in March. This award recognizes exceptional undergraduate and graduate students who set the standard on campuses across the country. Eric embodies the spirit of this award through his mentorship and leadership in ensuring the effective operation and positive student experiences in UC's club sport organizations.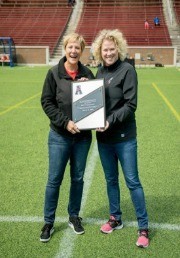 Dr. Heidi Grappendorf awarded for work with NGWSD:
The American Athletic Conference and UC Athletics honored Dr. Heidi Grappendorf with an award for her work with National Girls and Women in Sports Day (NGWSD).Dr. Grappendorf is the Program Coordinator and an Associate Professor of the University of Cincinnati's Sport Administration Program. For several years, she has spearheaded UC's annual NGWSD event to increase awareness of career opportunities in sport to local girls... Read more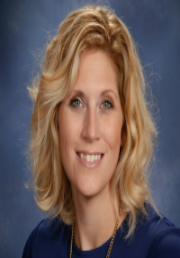 Sport Administration Assistant Professor Accepted into Cincinnati Chamber Leadership Program
Dr. Patty Raube Keller was recently accepted into WE Lead, the Cincinnati Chamber's flagship leadership development program of Women Excel (WE). WE Lead is a 10-month Cincinnati Chamber leadership program for women in mid-to-upper level management, business owners, and top leaders looking to develop leadership skills and strategies needed to achieve extraordinary success for their career, organizations and communities... Read more