Our Faculty and Staff
< Back to list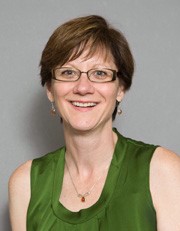 Bonnie Sue Fisher
Title: Professor and Director of the Distance Learning Master's Program
Office: 650G Teachers College
Tel: 513-556-5828
Email: fisherbs@ucmail.uc.edu
Dr. Fisher is a Professor and Director of the Distance Learning Master's Program.  She received her Ph.D. in political science from Northwestern University in 1988. After serving three years on the faculty of the Department of City and Regional Planning at the Ohio State University, she joined the faculty at UC in 1991. During the 2007-2008 academic year, Professor Fisher was a Visiting Scholar in the Division of Prevention and Community Research at Yale University School of Medicine, a Visiting Professor in the Department of Sociology, John Jay College of Criminal Justice, and a Visiting Scholar at the Center for Violence Against Women at the University of Kentucky.

Dr. Fisher was the principal investigator for four federally funded research projects involving the victimization of college students, the sexual victimization of college women, violence against college women, and campus-level responses to a report of sexual assault. She is currently the co-PI on NIJ- and NIH-sponsored research grants.  Her research interests include issues concerning the sexual violence against women, repeat victimization, fear of crime, the measurement of victimization, injury detection of rape victims, and the court's use of digital images in the prosecution of rape cases.  She has published in Criminology, Justice Quarterly, The Annals of the American Academy of Political and Social Science, Research in Crime and Delinquency, Violence and Victims, Crime and Delinquency, and American Journal of Emergency Medicine. Professor Fisher is the co-editor of the Security Journal and the Encyclopedia of Victimology and Crime Prevention.  
In 2012, she was awarded the George Rieveschl Jr. Award for Creative and/or Scholarly Works, the University of Cincinnati's highest award for distinguished research.
View Curriculum Vitae (pdf)