Doctor of Philosophy in Sport Administration
If you are interested in pursuing an advanced degree in Sport Administration, there is no better place than UC!
The Sport Administration doctoral program at the University of Cincinnati offers a unique and comprehensive educational experience that prepares students for success in academia, higher education, or the sport industry. Our program is designed to allow students to tailor their coursework and research experiences to match their career goals. The distinguished program faculty are recognized experts in their fields and offer students invaluable opportunities for mentoring and research.
With our strategic location, extensive resources, and commitment to diversity and inclusion, our program stands out as a top choice for students seeking to become leaders, scholars, and practitioners in sport administration. Join us and pave the way for a rewarding and impactful career in sports.
Earning a doctoral degree in Sport Administration can open doors to a rewarding and exciting career. Some of the top roles that have been filled with individuals with an advanced Sport Administration degree are:
University Professor
Athletic Director positions at the college or high school level
Research and Development roles within sport organizations
UX Researcher and Development
Sport Management Consulting
Applications for the SPAD PhD program opens August 2023 for the Fall 2024 Semester. Apply before the application deadline on December 1, 2023.

12.6%
projected job growth
In our program, we value and prioritize diversity and inclusivity, and our faculty's diverse backgrounds reflect that in our student body, the Clifton community, and the wider Cincinnati-Northern Kentucky area.
Dr. Matt Huml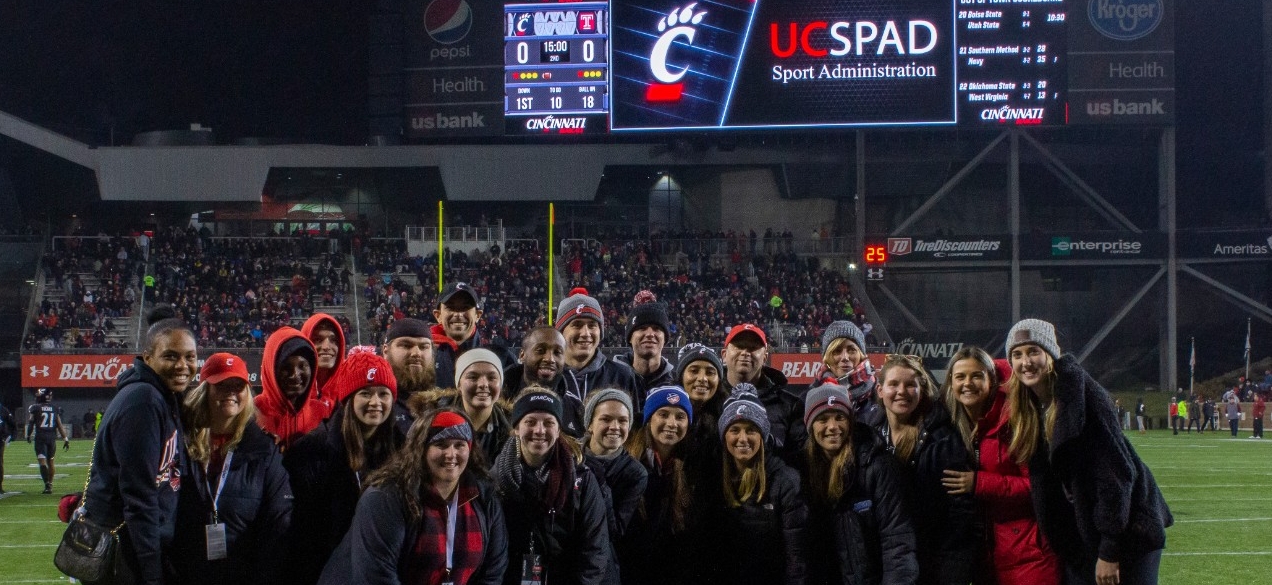 Exceptional Faculty Accomplishments in the Sport Administration Doctoral Program
The University of Cincinnati offers students the opportunity to learn from top experts in sport administration. The faculty members are leading scholars who conduct cutting-edge research and have a robust nationwide network of practitioners and collaborators to examine critical problems. They also organize community events, secure nationally recognized grants, and address practical issues commonly faced by industry practitioners. The faculty is committed to making a meaningful impact in sports administration, both inside and outside the classroom. The achievements reflect the caliber of education and research opportunities available to students in the program.

Join us in our commitment to diversity and inclusion! We are dedicated to increasing representation within our faculty ranks. As part of this effort, we will host exclusive yearly recruiting events for aspiring Black doctoral students. This is an exciting opportunity to connect with our esteemed faculty members, learn more about our PhD program, ask questions, and discuss your career intentions. We believe that a diverse community of scholars is essential for advancing the field of sport, and we look forward to welcoming you into our program.