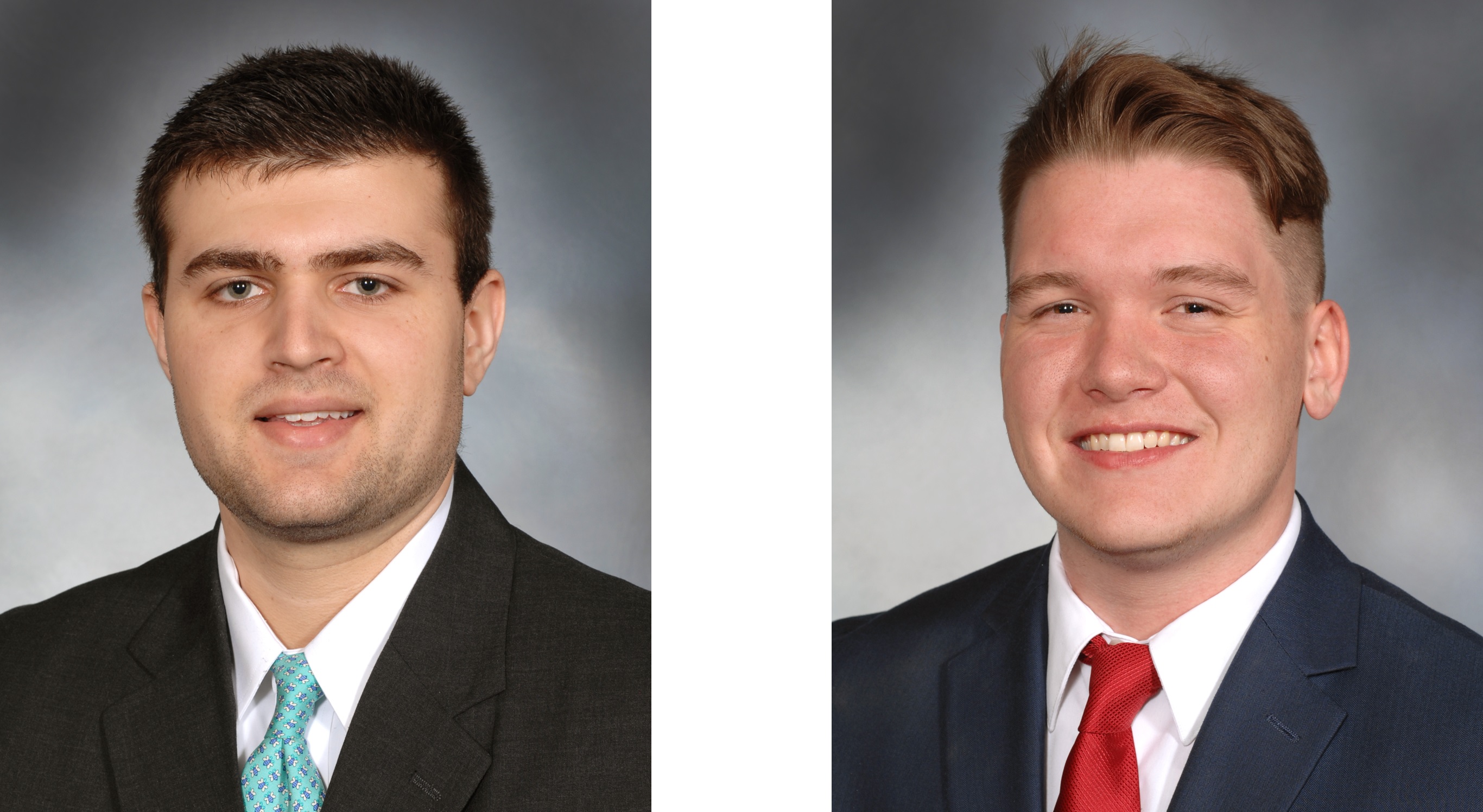 Eric Leichliter & Sebi Miller
Faculty Advisor:  Ryan Moore

Cyzerg estimates that 7 out of 10 warehouses of small and mid-size businesses are experiencing issues with their networks. One of the larger problems that these businesses experience is having complete wireless and LAN area coverage. This means that on the floor, there are IP devices that are losing and regaining connection to the network constantly. This poses potential issues for the businesses because data is being collected and used by these devices. Our Bilstein network solution covers 95% of the area of the new warehouse to provide a connection to all devices with no interruption. Using Cisco's existing infrastructure equipment, we have designed and planned wired and wireless solutions. We have done a preemptive full wireless survey and confirmed we have at least 95% coverage in the warehouse building and office area. We have setup a test network environment to do our testing on due to the building inaccessible.

James Slusher, Aaron Westermeyer, George Santern
Faculty Advisor:  Abdou Fall

According to the New York Times, anywhere from 5 to 20 percent of people who check items, lose their tickets. TagIT streamlines the check-in process using common handheld devices and wireless access to cloud computing, replacing fragile paper tickets. With TagIt, attendants create a unique record for every patron, adding images of each checked item using a smartphone or tablet's on-board camera. The patron receives a text or email with links to the record, enabling the patron to check on their items and schedule retrieval. In this way, even if a patron forgets what items they brought, the record provides the attendant with images of the items, uniquely tied to the patron. And if a patron forgets to retrieve an item, TagIt sends retrieval instructions using the contact information in the record.
Iris Mobil App for the Blind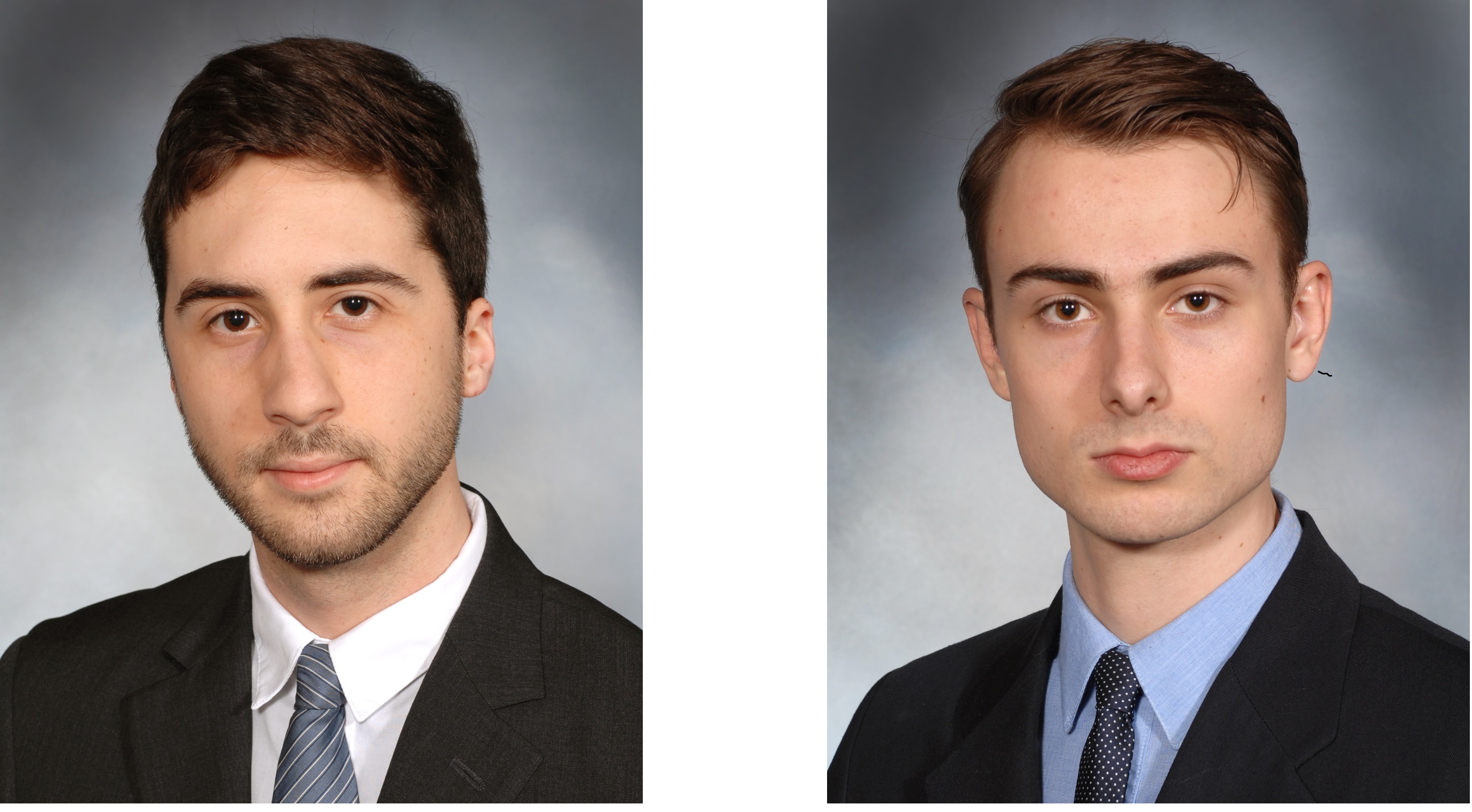 William Anderson & Tristan Guckenberger
Faculty Advisor:  Abdou Fall

According to the International Agency for the Prevention of Blindness, an estimated 36 million people are blind and an additional 217 million have moderate to severe visual impairment. This means that a total of 253 million individuals must rely on their four remaining senses, primarily touch, to perceive their surroundings. One major limitation of this is that the individual must be within arm's reach (or cane's reach) in order to determine what is in front of them. Iris hopes to change this by providing a mobile application with a voice-controlled user interface to improve environmental awareness for the blind. With Iris, users can simply capture what's in front of them and have the application describe and identify different entities from the user's surroundings. Through accessibility features and the power of machine learning, Iris acts as an extension for the user's senses.

Peter Johnson, Tony Iacobelli, Anthony Burchette
Faculty Advisor:  Bo Vykhovanyuk

Phishing Emails are a problem as ubiquitous as email itself. According to Digital Guardian, over 90% of cyber attacks start with a phishing message. While there are many tools trying to prevent the message from getting in, only HyperSafe enables instant visibility and scoping when a message inevitably gets through. By using this platform, customers are able to demonstrate their commitment to cyber security via HyperSafe's instant visibility, proactive response, and secure-first methodology. In order to ensure reliable service, HyperSafe is built atop the Amazon Web Services Platform to enable best in class availability and scalability. HyperSafe's unique URL rewriting technology will ensure all users will remain safe on any device from any location. This powerful protection enables deep visibility into an environment that each customer can view themself. By taking the uncertainty of email away from the user, HyperSafe will be an invaluable partner in each customer's defense toolkit.

Kent Magnuson, Jeremy Wilson, Jacob Wilson
Faculty Advisor:  Tyler Hopperton

The rise of smart home devices have allowed a cheap alternative to in-home security systems. With different branded smart devices such as lights, switches, motion sensors, and IP cameras, getting them to work together can be difficult. Many smart devices required a user to install a specific app based on the brand of smart device. When using multiple smart devices of different brands there were many smart device apps with no easy way to manage them. We used an open source application called Home Assistant. Our product allowed a non-tech savvy user to easily manage all their devices within one easy to use application. The user will be able to fill out an online form which will automatically create a Home Assistant instance that is configured precisely to the smart devices they have. This allowed users to quickly and easily set up a cheap in-home security system.

Merideth Moore, Garrett Souders, Jeremy Thomas
Faculty Advisor:  Abdou Fall

If a relative were placed in a long-term healthcare facility tomorrow, we would all love to be able to communicate frequently with them over the web, wouldn't we? In many places, we simply cannot. According to the Centers for Disease Control and Prevention, over eight million people receive some form of long-term care annually. Whether at a nursing home, adult service center, or mental health institution, long-term care has great importance in our society. Yet these facilities mostly operate using dated technology and software. We built CareLine to bridge that communication gap between families, patients, and caretakers. CareLine is an innovative solution that features a mobile friendly site, built-in office appointment-making, text and video chat, and email notifications with automated updates as a means to ease the anxiety that comes with long term care. CareLine: your line to care, right away.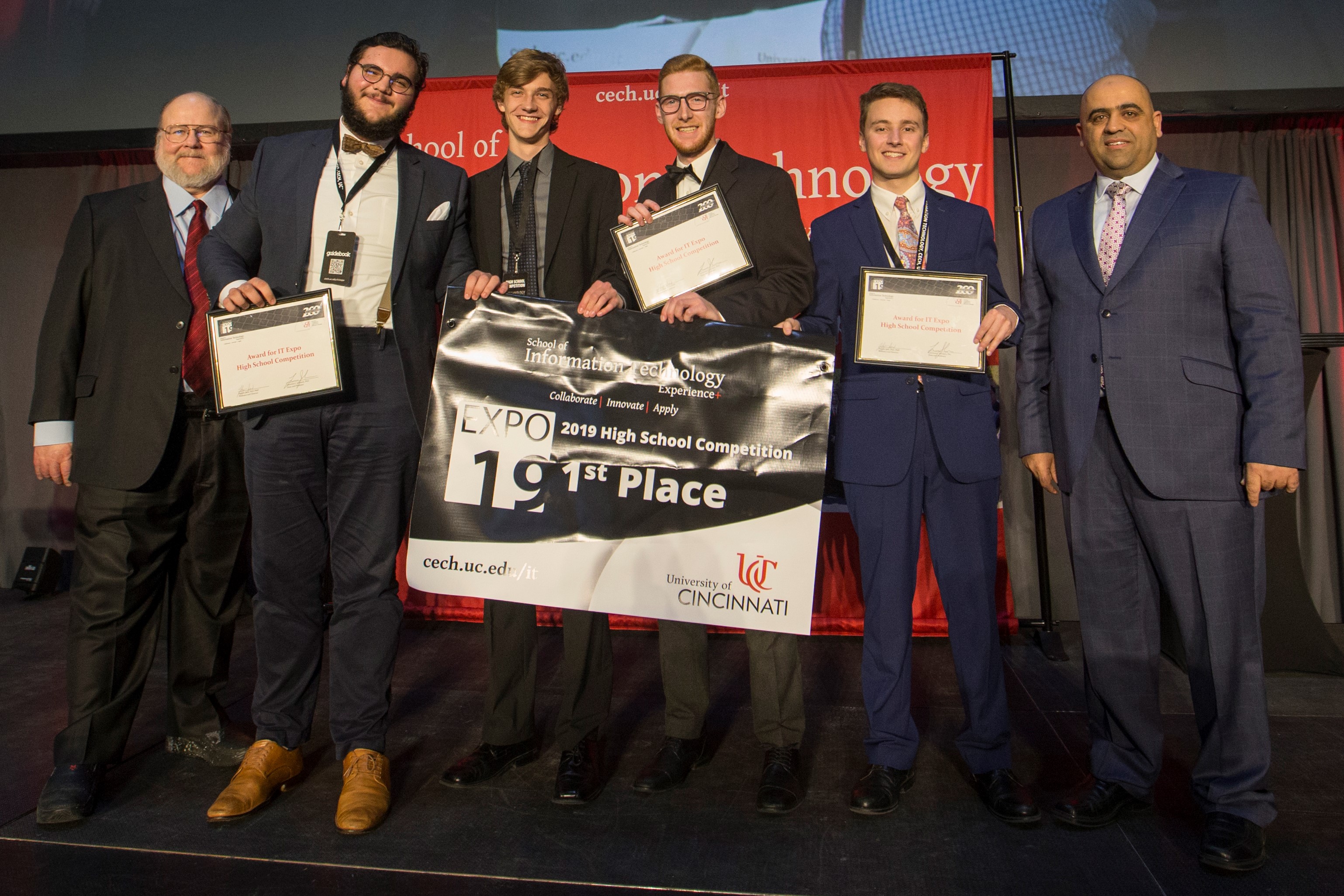 Predicting Future Shooting Crime Locations Using Principles of Data Analytics (SHOPS)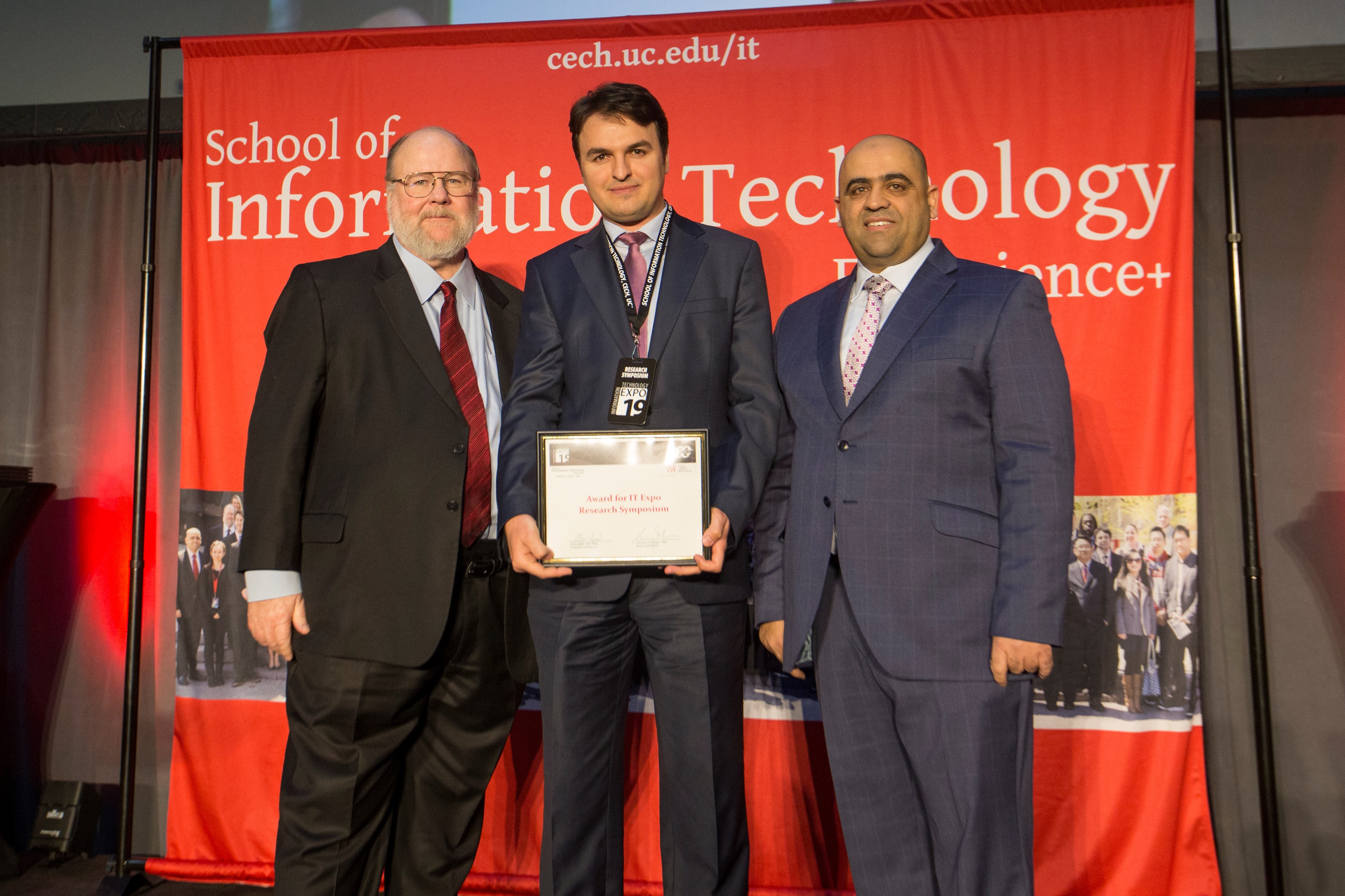 M Said Varlioglu
School of Information Technology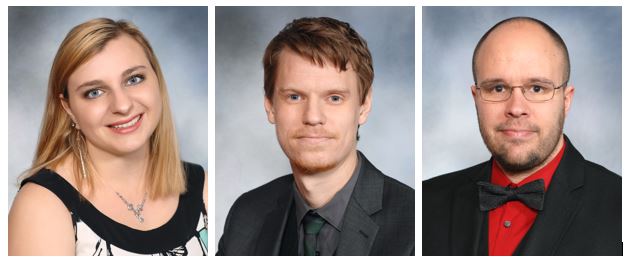 Brandi Krummen, Grant Weldon & Cory Minor
Faculty Advisor:  Russell McMahon

According to CNBC, more than 80 million smart home devices were sold in 2016. That number was expected to more than double in 2017. The convenience and excitement of having the coolest and newest home automation devices comes at a price, even after you've paid the cash. Many smart devices lack security features to adequately protect your home and your information. Often times, personal data is logged and stored on servers that are owned by a third party. Interoperability is an issue as many devices have their own web application or mobile application to download on a smart phone. This decreases the convenience factor. Enter 'Home Concierge'. Designed with security in mind, this smart hub protects your devices from outside threats and does not store your data. Being able to securely control every aspect of your home automation from a central device and application is a fundamental right everyone deserves.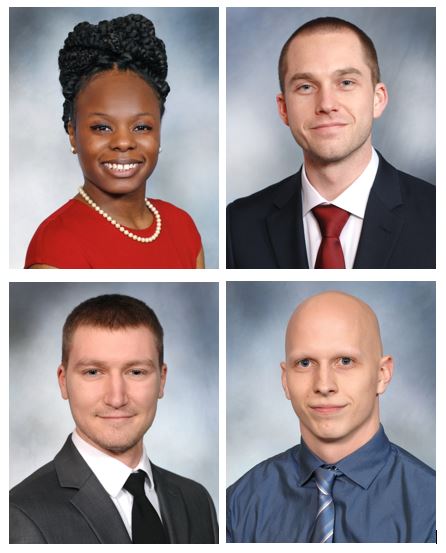 Whitney Hollingsworth, Trenton Hudepohl, Bradley Becktell & Autin Bostic
Faculty Advisor:  Olugbenga Awodokun

The U.S. Census Bureau reports that nearly 1 in 10 Americans are looking to relocate. There are many  websites  that  focus  on  one  specific  feature  of  a  city,    but  fail  to  encompass  the  full spectrum  of  life  in  that  city  based  on  a  user's  preferences.  The  Thrive  web  application  is  a research assistant that utilizes state-of-the-art technologies to help determine which U.S. city will meet  an  individual's  needs.  This  project  compiles  a  large  amount  of  data  and  determines  how cities  compare  to  the  rest  of  the  nation.  The  application  features  tools  for  evaluating  your  top matches  by  listing  how  your  preferences  relate  to  that  city.  By  leveraging  machine  learning technology,  Thrive  allows  a  user  to  specify  the  importance  of  factors  such  as  housing  price index, entertainment value, and job prospects in their search for the perfect place to call home.
Sumanth Maddirala, Chad Bennet, Alexander Hall, & Ajay Vallabh
Faculty Advisor:  Olugbenga Awodokun

UC students prefer off-campus housing to minimize living expenses. However, committing to a one-year lease requires that students pay even when on co-op, study abroad, or summer breaks. Students use "UC Housing & Sublets", a private Facebook group that is inaccessible to in-coming students, and resorts to endless scrolling through static posts with a limited geographical reach.
RoomUP, a secure web-based application, has been developed to connect students who need to sublet a space with students who need a place to stay. With RoomUP, students can identify key verticals like rent, term availability, distance to campus, shuttle stops, preferred gender, parking and pet options through Google Map markers representing off-campus openings. RoomUP features an intuitive user interface combined with location services which streamlines the subletting process for students. The platform eliminates the opaque leasing system helping students find an off-campus space or a roommate on the go.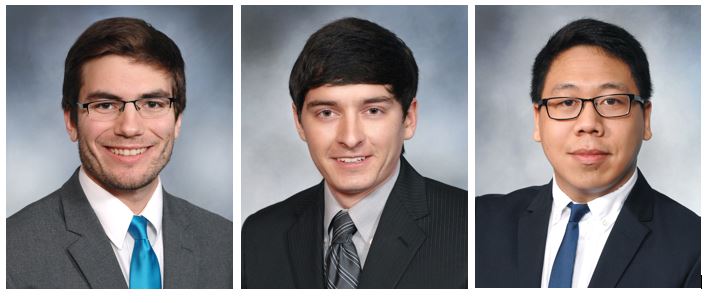 Sam Privett, Connor Bowman & Garry Le
Faculty Advisor:  Russell McMahon

Overpowered cards are very common in strategic collectible card games (CCG). This stifles player creativity because, if they do not include cards to counter these overpowered cards, they are putting themselves at a distinct disadvantage. Balance changes in digital card games are slow because any changes to the cards requires the entire game to be recompiled. This slow release cycle leads to a few decks being inevitably dominant once players find the optimal deck lists (meta). Whisperer is a strategic online CCG that has a unique pipeline for card creation. Whisperer takes a different approach by defining cards in Python modules. Because our cards are defined as Python modules, players can create custom cards that are usable in casual games, we can quickly balance cards, and rapidly change the meta. Players draw more enjoyment from Whisperer, because they can fully utilize their creativity allowing for fun, interesting, and wacky strategies.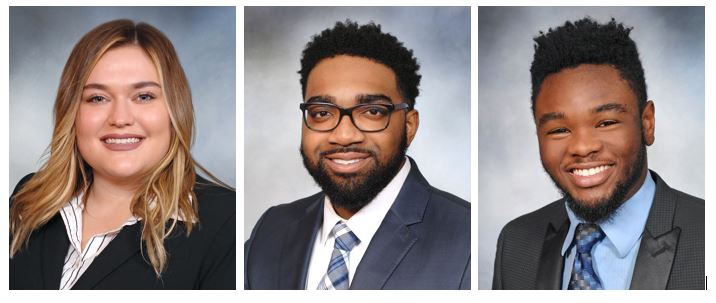 Samantha Schrenker, Kofi Bediako, Daniel Nfodjo
Faculty Advisor:  Bo Vykhovanyuk

BearcatsGo is an innovative mobile application designed to advance the current Bearcat Card system onto a digital platform. Simply put, the current Bearcat Card system is out of date, and we believed that the members of The University of Cincinnati deserved an upgrade. This mobile application provides a secure and convenient way for students, faculty, and staff to access their Bearcat Card via a smart device. Utilizing NFC technology, this application provides users with all functionalities of the current Bearcat Card via mobile application. BearcatsGo mitigates the risks associated with physical Bearcat Cards by using two factor authentication to access the application. This forward-thinking approach to the Bearcat Card delivers an interactive way for the members of The University of Cincinnati to use their Bearcat Card across campus and other participating locations.
David Buschmill & Connor Grout
Faculty Advisor:  Bo Vykhovanyuk

Assuring end-point security on a network can be a daunting task.  Ensuring that all end-points have applied patching is important to continue alleviating vulnerabilities on the network and to maintain network security.  Utilization of an application that scans network end-points for known vulnerabilities helps identify the machines that are at risk.  In addition, this same application enables access to at-risk end-points regardless of permission level via vulnerability exploitation, allowing remediation by patching.  GrayPatches is an all-in-one appliance, useful for all networks, regardless of size.  Furthermore, taking advantage of this application alleviates the need to manually update each machine. GrayPatches no longer requires remote connection for updating. Also, installation of an agent on each end-point is not required.  Finally, the application patches vulnerabilities without concern for user permission escalation.  GrayPatches identifies the resources that need attention, while also providing a universal method for remediation at all access levels.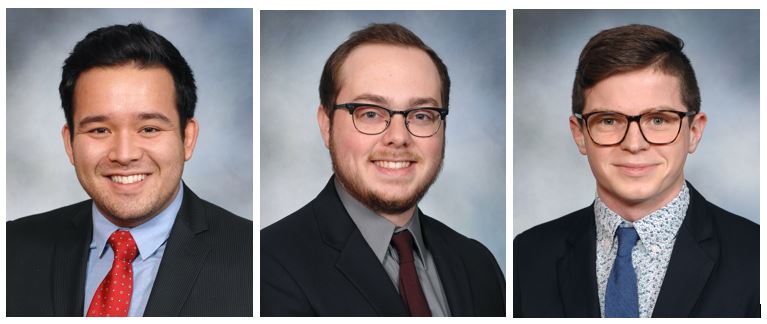 Akira Belliveau, Derek Sisson, Matt Sepela
Faculty Advisor:  Bo Vykhovanyuk

Ghost Link, an all in one URL scanning service, detects malicious websites using powerful file and network scanners. Security professionals once dreaded having to use multiple tools when it comes to analyzing URLs as it significantly slows down their analysis. Once a URL is submitted to Ghost Link, the website crawls the internet for any related open source intelligence.  Along with OSINT, the application also retrieves the source HTML code. If a file is returned by the URL, it is submitted to our file analyzers that determine the maliciousness of the file. While the crawler visits the URL, a PCAP is created that runs against our network analyzers which sends an alert if suspicious activity has occurred. Maliciousness scores are appended to the outputs of the analyzers, as it quickly helps analysts determine if a URL is malicious or not.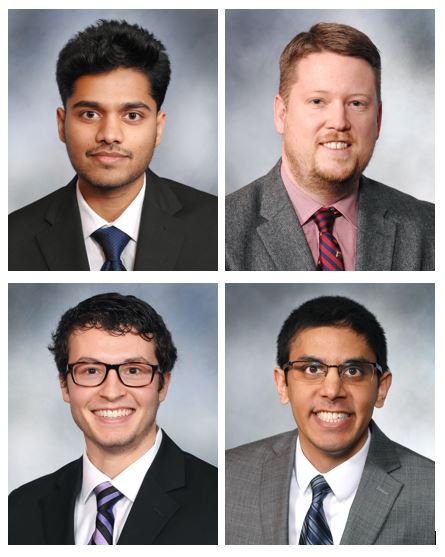 Sumanth Maddirala, Chad Bennet, Alexander Hall, Ajay Vallabh
Faculty Advisor:  Olugbenga Awodokun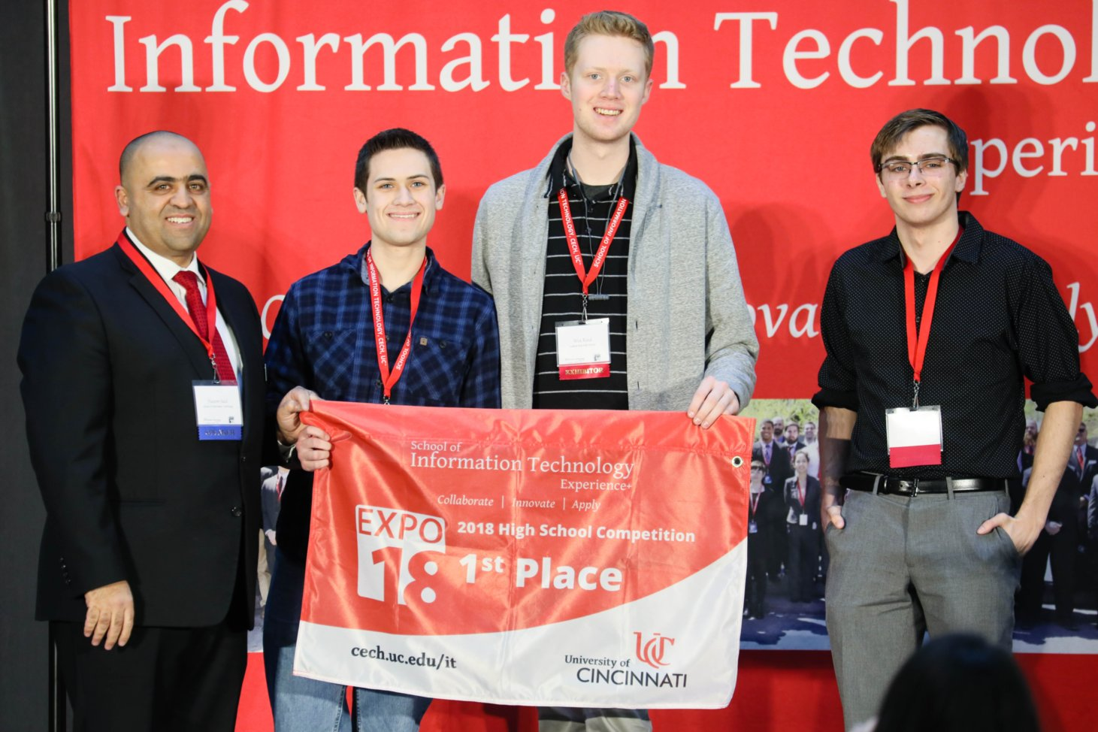 Virtual Reality, Children, and Dinosaurs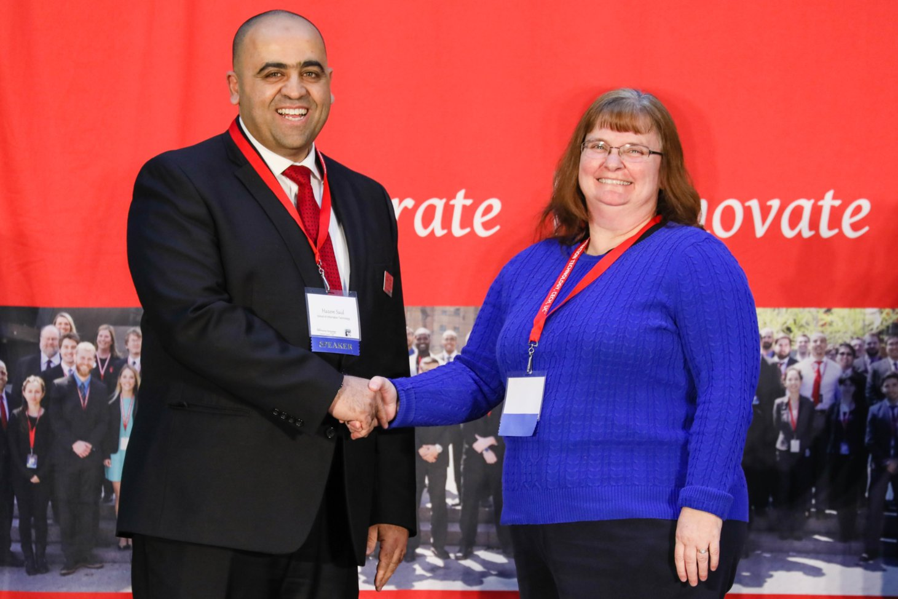 Nancy Jennings, TOny Liao, Laura Dell, & Chris Collins
Department of Communication
Tyler Storm, Kenneth Heith, Dan Sweet, Josip Injic
Faculty Advisor: Russell McMahon

Always UC Mobile is a native iOS and Android application for the Always UC platform. Always UC is the system that replaces UCs current integration of Blackboard as an all-encompassing digital education platform. In addition to serving as a platform for delivering, receiving, grading, and tracking course assignments, the system allows students and faculty to search and connect with students and associates based on interest, skills, and associations to schools, colleges, classes, and clubs within the university. Always UC creates a news feed that displays information about things happening on campus, upcoming assignments, announcements, and more based on the users role within the university. The mobile application is developed for the latest versions of iOS and Android, sporting modern material design UI components that are friendly and intuitive, engaging users and encouraging more involvement in the college experience by connecting them in a digital social education experience unrivaled by competitors.
Colin Crowell and Brian Schieltz
Faculty Advisor:

Soapbox VR is a 360° video platform that allows viewing in full screen or virtual reality. Virtual reality and 360° video are new marketing techniques, able to enhance the public message for a wide variety of industries. Virtual reality can take people to places and situations they could not normally go, from the fifty-yard line of a football field to the international space station.
Creating stand-alone 360° videos often does not get enough exposure, and creating a custom app is expensive. Only large companies can justify the cost. With Soapbox VR, any business can create a branded application customized to their specific needs, and published to all major platforms. Soapbox VR makes this possible with minimal technical expertise required and without the need for programming. Both large companies and small businesses can create branded apps with hundreds of videos, in custom categories and layouts, for a unique implementation each time.
Brad Stapleton, Chris Rosiak, and Paul Beeson
Faculty Advisor: Brian Verkamp
Industry Advisor: Westley Jewett
Industry Sponsor: University of Cincinnati Resident Education & Development
In 2017, 5200 students at the University of Cincinnati resided in some type of housing facility managed by the university. With students living on their own, some for the first time, these residential students may encounter issues or situations that they need some assistance with. When such emergencies occur, the appropriate personnel need to be notified to assist with the situation. Our VOIP based phone system solved problems with call routing and the exchanging of information amongst residents, resident advisors, and senior staff members. Our system increased efficiency by automating daily call flow, accountability by providing central call logging, and increased response times by eliminating call operators as well as the need for multiple contract phone numbers. By implementing a VOIP phone system for the University of Cincinnati housing units, residents breathe easier knowing someone is on the other end of the phone when they need them most.
Alex Weeks, Luai Musa, and Evan Uveges
Faculty Advisor: Russell McMahon
Industry Advisor: Kevin Ghantous

The current trend of smart devices has produced some truly incredible and useful inventions that have changed the way we interact with the world around us. However, some of the current implementations leave much to be desired. ReFridgeID is an advanced smart, refrigerator integrated with modern Radio Frequency Identification technology geared towards food conservation and user convenience. Built on the .NET framework, ReFridgeID offers a companion application enabling users the ability to intelligently track and manage contents of their refrigerator in terms of existence, expiration, and potential recipe usage. With ease of use guiding the applications design, users can intuitively utilize ReFridgeID technology to optimize routine kitchen tasks and help owners save on related expenses by curving food waste.
Colin Buckles and Michael Wolf
Faculty Advisor: Bogdan Vykhovanyuk

The development of wireless computer peripherals has been focused on design, affordability, and speed-to-market. Unfortunately, this has left the products without substantial security oversight. Poorly designed proprietary protocols atop a physical layer vulnerable to eavesdropping opens a large swath of wireless keyboards and mice in the wild to fingerprinting, keylogging, and replay attacks. Especially in enterprise environments with Bring Your Own Device (BYOD) policies, keyboards can be targeted for data exfiltration and password theft. Mithören has been developed to provide a simple-to-use, extensible platform for wireless packet collection and vulnerable device identification. Integrating existing tools, Mithören simplifies software-defined-radio (SDR) surveillance and development for researchers and penetration testers. By creating a wireless peripheral inspection suite, this addition to the security analysts toolkit can cover another gap in analysis in the ever-more-connected world.
Joan Wulff-Vanderpuije, Patrick Marfo, and Jonathon Davis
Faculty Advisor: Russell McMahon

According to the Pew Research Center organization, "for todays teens, friendships can start digitally: 57% of teens have met a new friend online¦42% of all teens spend time with friends on messaging apps such as Kik and WhatsApp... 52% of all teens spend time with friends playing video games; 13% play with friends daily". Many applications address the flexibility of communication and the exchange of media without speaking to issues like watching a video in synchrony. Therefore, YouTube Theater provides a web application that allows multiple users to watch YouTube videos virtually with one another in real-time. The application simulates the experience of watching a YouTube video in person with someone by displaying a live video-feed of the other connected party. Instant messenger functionality, a search and playlist feature is available for users while watching videos.
Brad Stapleton, Chris Rosiak, and Paul Beeson
Faculty Advisor: Brian Verkamp
Industry Advisor: Westley Jewett
Industry Sponsor: University of Cincinnati Resident Education & Development
In 2017, 5200 students at the University of Cincinnati resided in some type of housing facility managed by the university. With students living on their own, some for the first time, these residential students may encounter issues or situations that they need some assistance with. When such emergencies occur, the appropriate personnel need to be notified to assist with the situation. Our VOIP based phone system solved problems with call routing and the exchanging of information amongst residents, resident advisors, and senior staff members. Our system increased efficiency by automating daily call flow, accountability by providing central call logging, and increased response times by eliminating call operators as well as the need for multiple contract phone numbers. By implementing a VOIP phone system for the University of Cincinnati housing units, residents breathe easier knowing someone is on the other end of the phone when they need them most.
Do-Nut Food Inventory and Management

Ethan Li, Miles DeWitt, Ben Aufermann, Sasanka Bobba, Sam Brown, Gio Castagna, Sarah Hansen, Jacob Harmon, Spencer Jones, Sushruth Manchineella, Ajai Nelson, Nicholas Ott, Matthew Sutkamp, and Wolfgang Windholtz
(no desciption available)
Borderless Asset Recovery Systems [B.A.R.S.]
Alex Smith, Tyler Stewart, Leo Adams
Faculty Advisor: Bogdan Vykhovanyuk
Borderless Asset Recovery System [B.A.R.S.] is a solution which has leveraged SIEM and log management technologies to enhance the management technologies to enhance the location and recovery of lost and stolen electronic information systems. This is a feat which is not easily achievable on a single network. Physical and logical network borders currently make locating and recovering electronic information systems improbable. By integrating technology and collaboration, personnel responsible for separate networks share information and data effectively removing those borders. Technologies have been configured to enable easy implementation of the [B.A.R.S.] system on any network. Integration with existing log management and SIEM solutions has simplified the automation of alerts and updates for stolen and lost electronic information systems. Subscription to the service is affordable and simple for users of any network size.
Automation in the Cloud
Tommy Post and Bradley Bishop
Faculty Advisor: Jason Kumpf
Automation in the cloud is becoming a major part of the IT world as we know it. These services are rapidly expanding around the globe and encompass many applications that we use daily. It is beginning to require teams of administrators to spend hours upon hours and costing companies thousands of dollars to make even simple changes. We can solve these issues using Chef. Chef can assist administrators in everything they do. Even daily tasks such as making templated servers or more complicated tasks such as making global changes to their systems. Chef automation can make all tasks as simple as a few clicks of a mouse. Our Chef Server contains all the base configurations for all the servers. We have written automated tasks that take configuration changes that have been through our testing environment. They are verified as working and applied to the servers in the cluster.
Top This Donut Bar
Lauren Marck, Timothy Menchen, and Colton Zwissler
Faculty Advisor: Robin Carew
Industry Advisor: Jay Mason
Top This Donut Bar gives people the opportunity to reimagine the traditional glazed donut with a variety of mix-and-match flavors and toppings completely customized by you. Up to this point, the only thing standing between you and your perfect donut creation was a line of indecisive customers. By creating a mobile iOS application, customers can finally let their creativity shine without the worry of waiting in line. Customers can download this application for free on their iPhone or iPad from the Apple App Store. Using Swift, Apples new programming language, the Top This Donut Bar mobile application integrates seamlessly with built-in device capabilities such as Google Maps, to find the nearest store location, and Apple Pay, for quicker checkouts. Customers can now pick up a tasty treat for themselves, or even for the whole office. Say goodbye to those Monday morning blues with the Top This Donut Bar mobile application!
Insurance for Life
Dmytro Piddubetskyy
Faculty Advisor: Robin Carew
Industry Sponsor: Ameritas Life Insurance Corp.
85% of consumers agree life insurance is essential, yet only 62% have it. Some think it is too expensive, some don't want to be hassled consulting an agent. Ameritas Life Insurance Corp. proposed an idea for a web-based solution for customers and insurance agents that would connect consumers with company offerings in a new way. The application educates and informs a customer about life insurance, performs a profile analysis and makes suggestions for planning life events.
Blackboard Open Source Monitoring
Greg Lloyd
Industry Sponsor: University of Cincinnati

The University of Cincinnati (UC) provides online learning via the Blackboard Learn, learning management system (LMS). As time passed the product changed and so did the technologies that support it. The monitoring solution that monitors Blackboard had not grown with the LMS. This project will continue to use an open source system monitoring solution, Zabbix, while researching and adding new monitoring metrics. These metrics will give system administrators a better look into the Blackboard environment. To help tune and load test the LMS, JMeter was deployed. The ELK (Elasticsearch, Logstash, Kibana) stack was also implemented to help perform log analysis on the LMS. By combining all of these tools, Blackboard system administrators will be able to better diagnose and resolve performance-impacting problems.
Tactical Honeypot Implementation
Taylor Loyd
High-interaction honeynets are miraculous intrusion intelligence tools. Regrettably, their potential has come at a significant cost. Forensic investigation can be ponderous and labor intensive, management burdens are often taxing, and compromised honeynets present a security risk of being used to stage further attacks. In essence, these high-interaction intelligence tools have lacked operational simplicity. We present a pioneering approach to honeypot architecture that combines advances in cloud virtualization, low-level introspection, signature propagation, and forensic analysis to fabricate a real-time, high-interaction intrusion intelligence and prevention tool. Tactical Honeypot Network creates a real time, all-in-one solution for provisioning and deploying honeypots into Amazon Web Services cloud platform without the hassle of maintaining honeypot deployments.
Eating Cinci
Virginia Norman, Edward McNealy


Many farmers are unable to reach younger customers because they lack the time to create a web presence and prefer to keep personal information private. Eating Cinci solves this problem by providing a central web site that allows for interaction between farmers and new customers while protecting the privacy desired by farmers. The web application provides a list of farmers, the markets they frequent, and the products they sell. New customers may be overwhelmed with the amount of products they can find at a farmers market. Eating Cinci helps these new customers with those products by providing recipes that have ingredients commonly found at Cincinnati farmers markets. Eating Cinci also engages customers who enjoy gaming by using achievement hunting. The achievement feature is much like a scavenger hunt with a point system.
OID Chat Client
Centerville High School

(no description available)
Chris Titzer
Faculty Advisor: Russell McMahon

Safety BLITS (Baseline Injury Testing System) is a mobile application for the Apple iPad on iOS7 that delivers cognitive and neurological concussion metrics for athletes and anyone participating in activities that are high-risk for a concussion. The application represents an affordable solution to several major areas of need in concussion management. Safety BLITS leverages the enormous power of the iPads internal hardware to deliver comparative data between an athletes baseline normal and injured state to a diagnosing physician, trainer, coach or parent. Because the application is designed for a mobile device, it takes concussion monitoring and testing directly to the athlete whether on the sideline or at home instead of taking the athlete to a hospital or testing center. Safety BLITS allows for monitoring of an athlete who is recovering from a head injury and can oversee the number of flagged tests and concussions an athlete has over their career.
Heroes of the Rift, Mobile Game
Jared Hilgefort, Jacob Parmley, Bunty Ranu, Greg Szczublewski
Faculty Advisor: Russell McMahon

Heroes of the Rift is a free to play social action game developed for casual mobile gamers. Players will enlist the help of Facebook friends to venture into the Rift and harvest Buntonium. In the Rift players will encounter fast-paced combat, unlock weapon upgrades and take full command of the battlefield using intuitive touch controls. Game play is fast-paced due to our Thrusting Auto Lock-ON (TALON) combat system. Using TALON, players are able to dash around the level with the swipe of a finger, locking-on to and engaging the nearest enemy. Enemy clusters are randomly generated, making every mission feel unique. Server synchronization will enable player account information to be seamlessly shared across all of a users devices creating a truly mobile experience. Play with your character, your friends, on any device, at any time.
College Hill Presbyterian WiFi and VoIP Install
Joshua Telecsan, Brice Mickey, Samuel Blake
Faculty Advisor: Mark Stockman
Industry Sponsor: College Hill Presbyterian & PowerNet Global
With the expansion of the digital age, it became apparent that College Hill Presbyterian Church needed campus-wide network connectivity. The previous topology consisting of three separate access points placed across a campus of five buildings provided minimal coverage for patrons and staff. The offices have hardwired network connectivity; however most of the other buildings lack this access. Additionally, a majority of the campus is without adequate cell phone coverage due to a high degree of radio frequency interference and inductive building materials. In response, a campus-wide Wireless LAN service was implemented, offering full wireless connectivity to all five buildings. A new Voice over IP system was also integrated into CHPCs new network in order to compensate for poor cell phone coverage in the area. This system is a hybrid of dedicated VoIP phones and softphones. With these upgrades, College Hill Presbyterian Church can better meet the needs of its members.
Scott Resnick
Faculty Advisor: Paul Talaga

The Tocs Rendering Engine is a modern OpenGL powered C++ 3D graphics engine. The engine is designed to provide an easy to use interface for creating high performance 3D games and simulations. The engine features a powerful tile based lighting evaluation allowing for efficient forward and deferred evaluation. The forward pipeline allows for many different BRDFs to be executed, while the deferred pipeline saves on lighting calculations for a single standard BRDF. Single pass order independent transparency coupled with forward lighting lets many layers of transparent geometry to be lit and displayed correctly. Additionally the engine has an easy to use flexible material system which utilizes a shader templating and generation system. The robust asset management system allows simple files to be created dictating elements of the scene.
Forensic Investigation of iOS Apps
David Tromblay, Robert Hinh, Ersan Refaei
Faculty Advisor: Mark Stockman
Industry Sponsor: Cardinal Solutions

The goal of the Forensic Investigation of iOS Apps project was to create a process for assessing the security of iOS devices, focusing extensively on the vulnerabilities within applications. The method used to accomplish this project was comprised of three separate parts. The first was to create an instruction guide that gives our readers the steps for performing a forensic investigation of iOS applications. The second being, a written report on the security vulnerabilities that our team found on iOS apps as a result of following the steps of our guide. And lastly, in order to bring our findings and knowledge to a larger audience, a Website was created to house all of the information from this project. This project provides our readers with the techniques, tools, and knowledge necessary in order to determine the security of iOS apps.
CECH IT Program Virtual Sandbox
Jason Gerst and Michael Latessa
The College of Education, Criminal Justice, and Human Service (CECH) IT Departments virtual Sandbox was designed to address the need to create a scalable online learning environment for IT students in order to replace the existing physical lab. The virtual Sandbox enhances the networking lab by creating a standardized experience for both students and faculty. It also allows University resources to be utilized anytime, in a device agnostic environment. The virtual Sandbox provides the tools students need to build real-world systems while providing IT faculty the ability to closely monitor and assist students both on and off campus. The virtual Sandbox brings all the added benefits of cloud-based technologies, without sacrificing the interactive nature of the standard classroom environment. As higher education embraces distance- learning, the virtual Sandbox is a scalable solution which gives both traditional and non-traditional students a consistent set of tools and level of interactivity with IT faculty during their academic career at the University of Cincinnati.
Processing Line Data Resource Management
Joshua Peters
Gallatin Steel Company built a processing line that is able to unroll a coil of steel, carry out top and bottom surface inspection, cut samples, level the steel, fix various types of defects, and roll the steel back into a coil. Currently, Gallatin Steel must send coils to another company that has limited resources for which to perform this work. The decision was made to build an internal processing line in an attempt to increase the quality of Gallatin Steels product resulting in increased sales and market share. Gallatin Steels computer systems were not designed to handle an internal processor. Likewise, Gallatin Steels business processes were not designed for internal processors. Over two months were spent gathering current state business and systems processes and developing a desired future state. Numerous business processes were standardized to increase efficiency and simplicity. Several C++ applications were modified and several C# applications were created. There were numerous changes to the Microsoft SQl Server data structure in order to create and improve functionality. The system was modified to communicate with the new machines using various programming languages. Finally, reports were created for various departments using IBM Cognos. The overall result was improved business processes and a system that would allow internal processing.
Lighthouse
Justin Jemison & Everett Stephens (Not Pictured)

In many large retail and grocery outlets, consumers often have a difficult time finding certain products in a timely manner. lighthouse provides a new, innovative solution to the problem of frustrating grocery store shopping experiences. By utilizing todays global positioning system (GPS) mapping technology as well as World Wide Web standards, this project aims to reshape consumer shopping by introducing a timesaving and cost-cutting measure in locating grocery store items. With lighthouse shoppers can interact either through an in-store hub and/or a smartphone. Through a graphical user interface users can obtain a detailed view of the store and locate the products they are looking for, resulting in a more efficient shopping experience.
Universal Android Pillow Speaker
Kayla Gillman & John Brady (Not Pictured)

HealthCare Information (HCI) is a company that deploys patient education system televisions in hospital environments. HCI seeks to create a pillow speaker board that will communicate with television commands, Android commands, keyboard commands, mouse movement, and receive audio directly with an Android OS through a USB connection. Current solutions are problematic due to complex designs, slow communication speeds, and the need to move to a single chipset motherboard in the television. This project solves these problems by designing the main chipset that would control all the data and audio flow required for the PSB, and then build all of the components, interface, and layout around this chipset. In parallel to the software on the chipset, our project app is developed on Android to communicate to the PSB. The final solution is designed so that it is similar in size to the existing PSB to avoid mechanical issues. The design contains all of the inputs and outputs, placed on a PCB, necessary to interface hospital control devices with an Android television.