Higher Education Administration
The mission of the University of Cincinnati Educational Leadership & Policy Studies Program is to prepare excellent leaders and policymakers who seek to generate, test, and share new knowledge for the transformation and improvement of both K-12 Education and Higher Education. We seek to embody the principles of Social Justice, Diversity, Inclusivity, Collaboration, and Reflective Practice in authentic and tangible ways in all aspects of our practice and study.
Pursuing the Master's degree will create the opportunity for you to:
Learn in a flexible environment that includes on campus and online class offerings
Gain contextual knowledge and applicable leadership skills in Higher Education Administration for the next step in your career
Address real world challenges and issues in Higher Education
Tuition Remission is available for all UC Employees
The Higher Education Administration concentration in the Education Studies degree program requires 30 credit hours with courses offered in multiple formats including online, hybrid, or in-person on the Uptown Campus. Courses are offered through the Educational Leadership & Policy Studies program in CECH's School of Education. Departments of Educational Administration in the College of Education. Part-time students are often able to complete the program in 2 years. Full-time students typically complete the program in one year.
The vast majority of our students move into a career related to higher education within a few months of graduation. Preparation for a career in Higher Education Administration is designed through a combination of coursework, guided experiences, and a master's project or thesis. Students can tailor a focus of study that best serves their professional aspirations. MA-HEA students, together with their advisor, design a program of study thoughtfully fitted to their individual interests and professional goals.
Examples of career areas include:
Student Affairs Administration
General Administration
Diversity & Inclusion
Admission & Enrollment Management
Institutional Advancement
Community Colleges
University systems
Foundations and associations
Everrett A Smith
Assistant Professor & Program Coordinator, CECH Educational Leadership (EDLD)
610P Teachers College
901-857-9996
Dr. Everrett A. Smith serves as an Assistant Professor of Higher Education and Program Coordinator of Educational Leadership in the School of Education at the University of Cincinnati.

Dr. Smith's research contributes to the understanding of the factors that influence financial and governance decisions in higher education. This includes exploring trustee, faculty, and student involvement in the governance process, as well the policy, financial, and political decision-making at institutional and state levels. Most recently, his research has focused on the community college and the financial and governance elements of these institutions as they provide access to postsecondary education.

Previously, Smith served as Director of Assessment for the Division of Student Affairs at the University of Arkansas and worked in student affairs and enrollment management at Christian Brothers University. He also served as a public school Spanish teacher in the Memphis City School system. He was a Southern Regional Education Board Doctoral Award recipient and completed his interdisciplinary doctoral studies in public policy specializing in higher education policy at the University of Arkansas. He is a native of Memphis, Tennessee.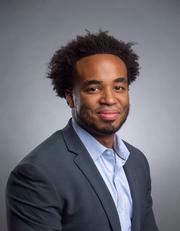 Antar Akari Tichavakunda
Assistant Professor, CECH Educational Leadership (EDLD)
Teachers College
513-556-3600
Antar A. Tichavakunda received his Ph.D. in Urban Education Policy from the University of Southern California. Born and raised in Washington, DC, Tichavakunda is a product of DC Public School and earned a Bachelor of Arts in Education Studies from Brown University. Prior to his doctoral studies, Tichavakunda worked as an 11th grade English teacher in DC Public Schools. Using qualitative inquiry, Tichavakunda has engaged in research on college readiness, Black students' experiences at predominantly White institutions, and more broadly the sociology of race and higher education. His published work can be found in The Educational Forum, The Journal of Negro Education, and Education and Urban Society. He has also signed an advance book contract with SUNY Press based on his research concerning Black students' campus lives. Tichavakunda enjoys military pressing, incline bench pressing, and avoiding leg-day at all costs. A walking contradiction, he identifies with Sith ideology in Star Wars but would probably be a member of the Hufflepuff house in Harry Potter.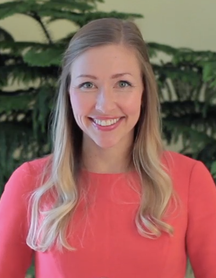 Suzanne Marie White
Instructor - Adjunct Ann, CECH Educational Leadership (EDLD)
Teachers College
513-556-3600
Dr. Suzie White serves as an annual adjunct instructor in the School of Education at the University of Cincinnati where she teaches courses on higher education and educational leadership. Suzie completed her Ph.D. at New York University (NYU) in Higher and Postsecondary Education. She earned her master's degree at Harvard's Graduate School of Education in Education Policy and Management and her Bachelors in Economics from Wake Forest University. Suzie's research interests include marginalized students and college access, parent/community engagement, K-16 education policy, institutional racism, equity in education, workforce talent pipelines, and human connection.

Suzie worked in program development at PeerForwad, a non-profit organization with the mission of increasing the college enrollment rate of low-income students. She then was a high school college counselor and teacher at a Cristo Rey school.  Most recently she was the Executive Vice President of Leadership Scholars, where she developed and ran the mentoring and parent programs that served over 50 schools, churches, and community centers. She conducts professional development for superintendents, principals, and teachers, and partners with community leaders to improve the education of marginalized students. Suzie sits on the Cincinnati Regional Business Committee's Education Committee, which provides business leadership in support of high-quality educational opportunities to strengthen the region's economic competitiveness. She has also served on the planning committee for the College Board Forum.