Our Faculty & Staff
< Back to list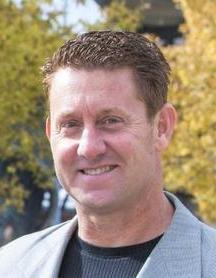 Keith A. King
Title: Professor And Doctoral Program Coordinator
Health Promotion And Education
Office: 460NB Teachers College
Tel: 513-556-3859
Email: kingkt@ucmail.uc.edu
Dr. Keith A. King is a Professor and Doctoral Program Coordinator in the Health Promotion and Education program. He also serves as the Director of the Center for Prevention Science. His research emphases include child/adolescent health promotion, suicide, violence and substance abuse prevention, mental health promotion, school health education, sexual health, survey development, and program evaluation. He has published over 170 professional articles in peer-reviewed journals and has delivered more than 300 professional presentations at international, national, and regional conferences. His research studies have been cited in various websites and popular press publications, including Newsweek, WebMD, CBS Medscape and Counseling Today.
 
In 2001, he received the American Association for Health Education Horizon Award as the nation's health educator demonstrating prominence in the profession. In 2004, he received the Simon Anderson Faculty Award for his dedication toward the educational advancement of student-athletes. In 2008, he received the UC Teaching Professor of the Year Award (UC Dolly Cohen Award), the most prestigious teaching award distributed at the University of Cincinnati for his excellence in teaching. In 2009, he was inducted into the UC Academy of Fellows in Teaching and Learning and received the Distinguished Alumnus Award from the University of Toledo College of Health Science and Human Service. In 2017, he received the Mid-Career Research Scientist Award from UC for his sustained productivity in research.
 
Dr. King is an active member of the American School Health Association, American Academy of Health Behavior, American Alliance for Health, Physical Education, Recreation and Dance, and the Society for Public Health Education. He is the former Chair of the Research Council for the American School Health Association and has consulted for the Centers for Disease Control and Prevention, the National Registry of Effective Programs, and the National Institute for Occupational Health. He also serves as the Cincinnati Regional Epidemiologist for the Ohio Substance Abuse Network of the Ohio Mental Health and Addiction Services. He has developed various statewide projects for the Ohio Department of Health, Ohio Department of Education, Ohio Mental Health and Addiction Services, Ohio Department of Medicaid, and various other agencies. He is currently the primary investigator evaluating the efficacy of a statewide project assisting mothers who are addicted to opiates.
 
Dr. King worked for several years in an inpatient psychiatric facility for adolescents, assisted the Southern Health Board of County Cork, Ireland in developing teen suicide and drug prevention efforts, and has assisted numerous schools, communities, coalitions, health departments and state agencies in establishing adolescent substance abuse, violence and suicide prevention initiatives. He believes that helping children and adolescents to become positively connected to positive people and positive situations, especially their family, school and community, is critical to their overall engagement in healthy behaviors.
View Curriculum Vitae (pdf)