Faculty and Staff
CECH is home to nationally recognized faculty who have knowledge and expertise in various academic disciplines. With a student to faculty ratio of 18 to 1, our faculty provide students with the highest level of support - academically and professionally.

Faculty and Staff Directory

< Back to list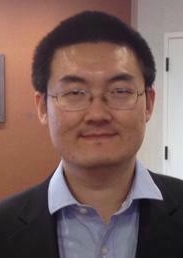 Hexuan Liu
Title: Assistant Professor
Office: 650E Teachers College
Tel: 513-556-5827
Email: hexuan.liu@uc.edu
Professor Liu received his Ph.D in sociology from the University of North Carolina at Chapel Hill. His research focuses on (1) the integration of social science with biology and genomics to understand the complex mechanisms underlying criminal behavior, and social and health outcomes, and (2) quantitative methodology, particularly statistical and computational methods analyzing big data. He has published in peer-reviewed journals including American Sociological Review, Social Forces, Demography, the Journal of Marriage and Family, the American Journal of Public Health, and PLoS One.  He teaches in the area of statistics.