Faculty and Staff
CECH is home to nationally recognized faculty who have knowledge and expertise in various academic disciplines. With a student to faculty ratio of 18 to 1, our faculty provide students with the highest level of support - academically and professionally.

Faculty and Staff Directory

< Back to list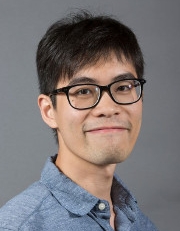 Mark Lai

Email: mark.lai@uc.edu
As a quantitative research methodologist, my current research interest includes developing and evaluating methods to estimate effect size, understanding the need for multilevel modeling in education, and exploring interpretable ways to evaluate the impact of measurement non-invariance. I am also interested in collaborations in substantive areas such as addiction and child development.

View Curriculum Vitae (pdf)

Personal website: https://marklai.netlify.com
Education
Bachelor of Social Science, University of Macau, Macau (Psychology).
Ph.D., Texas A&M University (Educational Psychology).
Research Information
Research Support
(PI), Lai, Hok Chio, The Ohio Supercomuter Center, Ohio Supercomputer Center. (Ohio Supercomputer Center), $.00. 12-01-2015 to 11-30-2017. Status: Awarded.
(PI), Lai, Hok Chio, Impact of Measurement Bias on the Validity of Intervention Studies, UC's University Research Council. (URC Interdisciplinary Awards AY2016-17), $10,000.00. 05-01-2017 to 04-30-2018. Status: Active.