Faculty and Staff
CECH is home to nationally recognized faculty who have knowledge and expertise in various academic disciplines. With a student to faculty ratio of 18 to 1, our faculty provide students with the highest level of support - academically and professionally.

Faculty and Staff Directory

< Back to list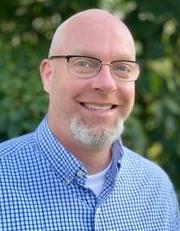 Christopher L Atchison
Title: Associate Professor, Geoscience Education
Office: 511E Teachers College
Tel: 513-556-3613
Email: atchiscl@ucmail.uc.edu
Dr. Atchison specializes in Geoscience Education.  His research interests include fostering full access and inclusion in the Earth Sciences for students with sensory and orthopedic disabilities.  He is the Executive Director of the International Association for Geoscience Diversity (www.TheIAGD.org), an organization charged with advocating for students and geoscientists with disabilities, while promoting an accessible pathway into the Geoscience workforce through the development of innovative and inclusive research opportunities and instructional strategies.
 
View Curriculum Vitae (pdf)