Faculty and Staff
CECH is home to nationally recognized faculty who have knowledge and expertise in various academic disciplines. With a student to faculty ratio of 18 to 1, our faculty provide students with the highest level of support - academically and professionally.

Faculty and Staff Directory

< Back to list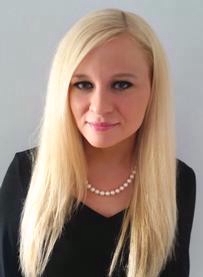 Valerie Rose Anderson
Title: Assistant Professor
Office: 650H Teachers College
Tel: 513-556-2328
Email: andersve@ucmail.uc.edu
Professor Anderson received her Ph.D. in community psychology from Michigan State University in 2015 and completed a postdoctoral fellowship at Indiana University School of Medicine prior to joining the faculty in 2016. The central focus of her research program is to understand juvenile corrections and victimization, and—more specifically—the circumstances and contexts in which these areas intersect. Given that framework, her research program includes two primary substantive areas of inquiry: (1) the juvenile justice system, and (2) the scope and impact of human trafficking. Her examination of these specific topics spans multiple ecological levels of analysis (e.g., individual, relational, environmental, socio-structural) and utilizes quantitative, qualitative, and mixed methods approaches.
 
Dr. Anderson is currently serving as the principal investigator on two funded studies: (1) a state-wide human trafficking prevalence study funded by the Ohio Office of Criminal Justice Services, (2) a study examining the health-related characteristics and context of girls in juvenile detention funded through Cincinnati Children's CCTST Partnership Development Grant. She recently served as the principal investigator on an American Psychological Association funded public policy grant examining gender-responsive practices in the juvenile justice system.  Her research is featured in a variety of criminal justice, public health, and psychology journals.
Research Information
Research Support
(PI), Anderson, Valerie; Sullivan, Christopher, Estimating the Prevalence of Human Trafficking in Ohio , Bureau of Justice Assistance. (2016-JG-HT-P6096), $100,000.00. 07-01-2017 to 12-31-2018. Status: Active.
(PI), Anderson, Valerie, Examining the Characteristics and Context of Detained Girls' Needs, National Center for Advancing Translational Sciences. (CCTST PDG 2018), $4,990.50. 04-01-2018 to 08-23-2019. Status: Active.
Publications
Other Publications
Additional Information