Our Faculty and Staff
< Back to list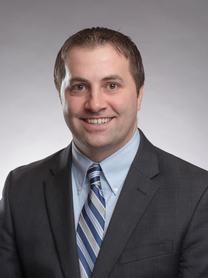 Cory Haberman
Title: Assistant Professor and Director of the Institute of Crime Science
Office: 660H Teachers College
Tel: 513-556-5831
Email: habermcy@ucmail.uc.edu
Dr. Cory Haberman is an assistant professor in the School of Criminal Justice. Dr. Haberman's research focuses on two primary areas. First, Dr. Haberman uses quantitative methods to understand spatial-temporal crime patterns. Second, Dr. Haberman uses mixed-methods research to advance evidence-based policing with particular interests in crime analysis, hot spots policing, and focused deterrence. Dr. Haberman's research has been published in leading criminology and criminal justice journals, such as Criminology, Crime and Delinquency, Journal of Experimental Criminology, and Journal of Research in Crime and Delinquency.
Research Information
Research Support
(PI), Haberman, Cory, Hamilton County Heroin Coalition Evaluation, Bureau of Justice Assistance. (Ham Cnty / BJA 2017-AR-BX-K018), $86,504.66. 03-26-2018 to 10-30-2020. Status: Active.
Publications
Other Publications