Our Faculty & Staff
< Back to list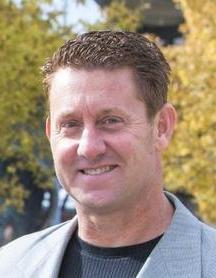 Keith A. King
Title: Professor And Doctoral Program Coordinator
Health Promotion And Education
Office: 460NB TEACHER-DYER
Tel: 513-556-3859
Email: keith.king@uc.edu
Dr. Keith A. King is a Professor and Program Coordinator of Health Promotion and Education at the University of Cincinnati. His research and teaching emphases include child and adolescent health promotion, suicide, violence, and substance abuse prevention, school health education, sexuality education and teen pregnancy prevention, survey development and program evaluation. Dr. King teaches a variety of courses including Human Sexuality, Mental Health, Survey Research and Reading and Analyzing Health Education Research.

Dr. King has published more than 125 professional articles in peer-reviewed journals and has presented more than 200 professional papers at international, national and regional health conferences. Dr. King's research studies have been cited in various websites and popular press publications, including Newsweek, Web MD, CBS Medscape, Runners World and The Los Angeles Times. In 2001, Dr. King received the American Association for Health Education Horizon Award as the nation's health educator demonstrating outstanding prominence in the profession. In 2004, he received the Simon Anderson Award from the University of Cincinnati Department of Athletics for his longstanding commitment to student athletes. In 2008, Dr. King was honored as the Professor of the Year for the University of Cincinnati's, receiving the university's most prestigious award for teaching, the A.B. "Dolly" Cohen Award, demonstrating his continued excellence in teaching (http://www.uc.edu/news/NR.asp?id=8372). In 2009, he was inducted into the Academy for Fellows in Teaching and Learning.

Dr. King is an active member of the American School Health Association, American Academy of Health Behavior, American Association for Health Education, American Alliance for Health, Physical Education, Recreation and Dance, and the Society for Public Health Education. He is the former Chair of the Research Council for the American School Health Association and regularly consults with the Centers for Disease Control and Prevention and the National Registry of Effective Programs. Dr. King worked for several years in an inpatient psychiatric facility for adolescents, assisted the Southern Health Board of County Cork, Ireland in developing teen suicide prevention efforts, and has assisted numerous schools, communities, coalitions and agencies in establishing adolescent health initiatives.

In 2007, Dr. King and his research team developed the Sexual Health and Adoption Education guidelines for the Ohio Department of Health and pilot-tested these guidelines with schools throughout the state.  Currently, he serves as the Primary Investigator and Project Director for the Family-Based Prevention Project which provides prevention education to Head Start employees and parents of young children in Ohio.  In addition, he is the Evaluation Director for the Coalition for a Drug-Free Greater Cincinnati.  He is presently conducting multiple projects for the Ohio Department of Education, Ohio Department of Health, Ohio Department of Alcohol and Drug Addiction Services.  He remains committed to helping local schools, parents and communities in building protective factors in youth. Dr. King firmly believes that the key factor in enhancing the social and emotional health of today's youth is getting them positively connected to positive people and to positive situations. He is dedicated toward assisting children, adolescents, parents and communities in developing positive connections and thus increasing their overall engagement in healthy behaviors.
View Curriculum Vitae (pdf)