Our Faculty and Staff
< Back to list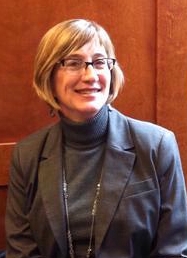 Karen S Troup
Title: Field Service Associate Professor
Tel: 513-910-1271
Email: troupk@ucmail.uc.edu
Karen Troup is a graduate of the University of Cincinnati and now serves as a Field Service Associate Professor in the College of Education, Criminal Justice, Special Education Program. In this position, Karen is responsible for supervising interns, teaching cohort courses, as well as coordinating special education field placements for the Uptown and Clermont Campus.


Karen has been an intervention specialist since 1981. She has worked as an intervention specialist for Hamilton County DDS and the Oak Hills Local School District and has served as an Adjunct Instructor for the University of Cincinnati. Karen was a program activity leader for Hamilton County Special Olympics, and has volunteered for this agency as well. While employed by Oak Hills Local Schools, Karen specialized in working with young children with autism spectrum disorders. She received training at the TEACCH institute in Chapel Hill NC. She also provided training in this area to both Oak Hills district staff and at the SERRC Summer Institute for several years. Karen earned her Bachelors in Special Education in 1981 and her Masters in Early Childhood Education in 2000.

In addition to her role as Field Service Associate Professor, Karen also is the Master's Program Coordinator. Karen has played an integral role in bringing a college program for students with intellectual disabilties to the University of Cincinnati.  The Transition and Access Program is a non degreed program for young adults with intellectual disabilities. 
View Curriculum Vitae (pdf)