Our Faculty and Staff
< Back to list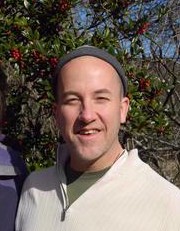 Jon S Lee
Title: Asst Professor
Office: 2150B EDWARDS 1 Edwards Center
Tel: 513-556-0493
Email: jonathan.lee@uc.edu
Most importantly, Jon is husband to Jennifer Lee they will celebrate 28 years together in June of 2016! Jennifer is a former children's librarian and primary teacher, who is now the Assistant Academic Director for the UC Early Childhood Education department. Jon and Jennifer have two children. Jalen, who is a graduate student in the UC  College Conservatory of Music for Viola performance; and Jordan, who attends Western Kentucky University for Anthropology / Archeology . Above anything, Jon holds is family in the highest regard. 

A long time Early Childhood Special Educator and public school advocate, Jon began teaching in 1987 providing special education services for families with young children. During the 90's Jon coordinated child find activities, public early childhood education programs, and family literacy programs in northern Colorado. In 2000 the family moved to Louisville where he served as a Senior Training Specialist and Program Manager for Design and Development at the National Center for Family Literacy (NCFL). In 2003 Jon accepted a faculty position with Bellarmine University and in 2007 moved to the University of Louisville in order to focus his work on issues relating to the families impact on very young children's literacy development, and factors pertaining to children's social, emotional, and behavioral adjustment to school. Jon continues to consult regularly with a wide variety of national and regional literacy organizations, including most recently as research faculty for the Kent School of Social Work at the University of Louisville. 

Jon's research interests include interventions that promote the successful school adjustment (social, emotional, and behavioral) for preschool and primary students with emerging or serious behavioral challenges, as well as Motivational Interviewing (MI) and it's transportation to and use in educational settings with parents, teachers, and other professionals.  Over the past eight years, Jon and his colleagues / mentors have focused on infusing MI into school-based mental health services. This work has served as a platform for a number of additional lines of research. 

View Curriculum Vitae (pdf)