Our Faculty and Staff
< Back to list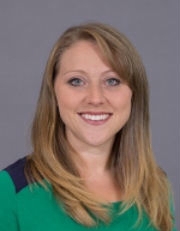 Jennifer Scott
Title: Program Manager, University of Cincinnati Corrections Institute
Office: 560T TEACHER-DYER
Tel: 513-556-7765
Email: jennifer.scott@uc.edu
Jennifer joined the staff of the Corrections Institute in July of 2012.  As Program Manager, she coordinates and schedules the trainings, activities and functions of the Institute, and promotes and manages onsite training opportunities predominantly offered through the UCCI Summer Institute.
Research Information
Research Support
(PI), Scott, Jennifer, Safer Foundation CBI-EMP and ORAS Trainings, Department of Labor. (Safer Foundation sub DOL PE-30786-17-60-A-17), $14,250.00. 10/01/2017 to 06/30/2018. Status: Active.